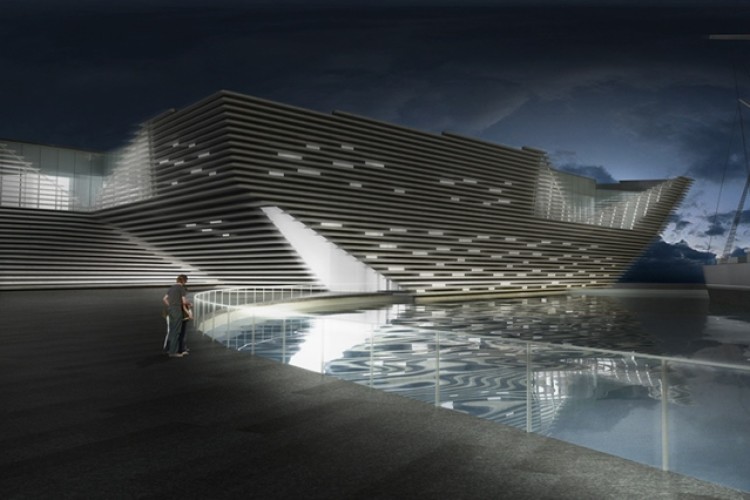 The Scottish National Party (SNP), which controls the council, has declared itself staunchly opposed to public contracts going to firms that have breached labour law obligations.
Construction unions have told city councillors that this means no contractor that engages, or has engaged in blacklisting, should be considered for the V&A job.
BAM Construction was named preferred bidder for the job last week. (See previous report here.) The council's policy and resources committee is meeting tonight (8th September 8) to confirm the appointment.
Scottish government guidelines on blacklisting in relation to public sector contracts states that "firms which have engaged in blacklisting have committed an act of grave professional misconduct and should be excluded from public procurement, unless they can demonstrate appropriate remedial action".
GMB Scotland secretary Harry Donaldson said: "Anything other than the SNP removing BAM from this contract is unthinkable until they make a decent offer to compensate those they blacklisted. This will be a real test of what a separate Scotland would be like – a socially just one or one which takes the side of big business."

Ucatt general secretary Steve Murphy agreed, saying: "Until blacklisters fairly compensate the workers whose lives they ruined they should be banned from public contracts. The Scottish government is introducing clear guidelines to penalise blacklisters and Dundee Council must respect those rules."
BAM has sought to distance itself from the blacklisting scandal and is not one of the eight companies behind The Construction Workers Compensation Scheme. Back in 2009 it asserted: "BAM Construct UK (formerly HBG UK) has never purchased or used 'blacklisting' data about employees. We do not have a blacklist and we have never had a blacklist. We have excellent trade union relations, recognise the unions and support membership of them."
However, sister company BAM Nuttall has been firmly implicated in the scandal. It was named by Sir Robert McAlpine as a co-funder of the Consulting Association that managed the industry blacklist and last year former HR chief Pat Swift testified to the Scottish Affairs Committee that has led Parliament's investigations into the affair. He admitted that BAM Nuttall regularly used the Consulting Association's services.
BAM Nuttall's BFK joint venture with Ferrovial and Kier on the Crossrail project has also been subject to blacklisting allegations. These were put to rest in September 2013 when BFK and the Unite union issued a joint statement saying: "BFK and Unite agree that there has been no contravention of the blacklisting regulations on the BFK Crossrail projects."
A spokesperson for BAM Construction in Scotland said today: "We can say categorically that BAM Construction in Scotland did not use the services of The Consulting Association nor engage in any activities relating to blacklisting. We confirm that BAM Construction in other parts of the UK used the referral services of TCA to a very limited degree and all such usage ceased completely in 1998 when the UK Data Protection Act was passed.  The company has accounted for this, apologised, put appropriate procedures and training in place to prevent any such occurrence in the future, and has given a public commitment to compensate fairly anyone who can show they have suffered any detriment because of BAM's historical involvement with the TCA."
Got a story? Email news@theconstructionindex.co.uk