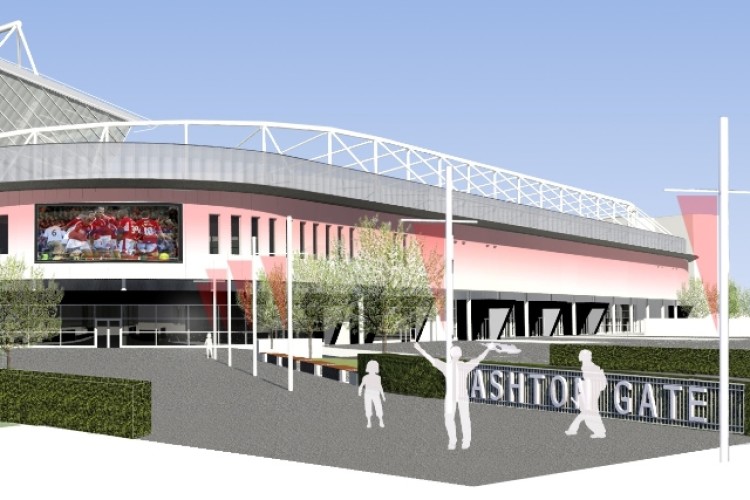 The scheme consists of three separate phases to the Wedlock, Dolman and Williams Stands. Barr will start work on the first phase next month, bringing down the 86-year-old Wedlock Stand and rebuilding it with new conference facilities, administration offices, a sports bar, cafe and shops.
Capacity will be increased from approximately 21,500 to 27,000.
Barr has previously delivered new stadia for Southampton FC, Celtic FC and the London Olympics' Basketball Arena.
Barr Construction managing director Barclay Chalmers said: "Barr has a longstanding experience in stadia projects, having delivered over 50 schemes in the sector and we will bring all of this expertise to bear in our partnership with Bristol Sport.
"We are aware that the people of Bristol have waited a long time for this.  We can't wait to begin the transformation of Ashton Gate into a vital community facility as well as a modern stadium for top class football and rugby.


The League One football club is owned by Bristol Sport is responsible for the management of the multi-million pound rebuild. It is majority owned by billionaire Stephen Lansdown of the financial services firm Hargreaves Lansdown. Bristol Sport also owns Bristol rugby club, which is moving to Ashton Gate.
Since the end of the football season work has been under way at Ashton Gate to prepare for the rebuild and install a new hybrid playing surface. The Desso GrassMaster pitch – the same systemn as Wembley stadium – will have under soil heating and will enable both rugby and football to be played throughout the winter months.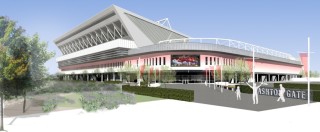 Andrew Billingham, CEO of Bristol Sport, said:  "We want this stadium to be a beacon for sport and entertainment in the southwest. Obviously having Bristol Rugby and Bristol City Football Club playing here from August will contribute to that, but we also have a vision of it becoming a venue of choice for conferences and major events. Bristol has been under sold for too long and it is time to build something that we can be truly proud of. This will be the place you come to watch first class sport but it will also be much more than that. A core part of the rebuild is to create the stadium as a destination of choice 365 days a year making it one of the largest conference and event venues in the south west of England."
Got a story? Email news@theconstructionindex.co.uk