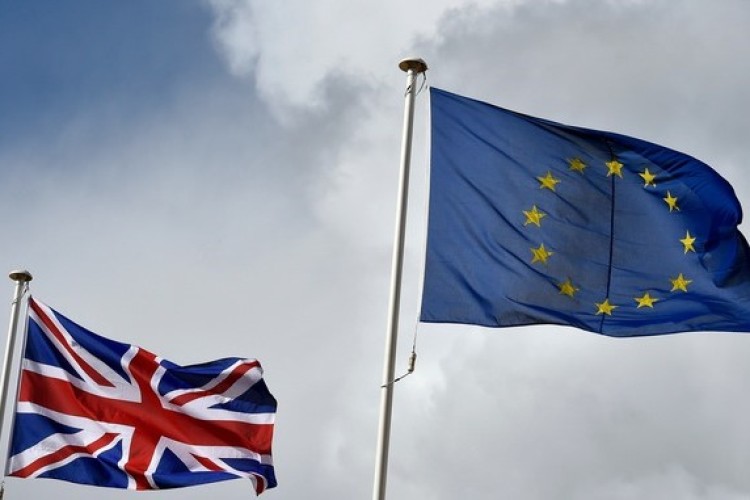 Business secretary Sajid Javid's message was: "There are significant challenges ahead, but the economic success of the past few years means we're better able to withstand the current market turbulence and work towards a better future. The UK remains open for business."
Representing the construction sector at the business roundtable event was chartered surveyor Ann Bentley of Rider Levett Bucknall and the Construction Leadership Council. We have been given no information about her contribution.
However, also in attendance was CBI director-general Carolyn Fairbairn who said that it was essential for government to maintain its infrastructure spending commitments.
"The government must communicate and demonstrate that the UK is open for business and investment, including by keeping critical infrastructure projects and spending decisions on track," she said.
It was a message that transport secretary Patrick McLoughlin was keen to support. He said in a speech elsewhere that although "there are things we don't yet know the answer to, things still to work through" infrastructure investment had become more important, not less.
He said: "As we make decisions about our future in the coming weeks and months, it is vital that the UK is seen to be open for business and building the infrastructure it needs to compete."
Across the United Kingdom there is also concern about the loss of EU structural funds. The Welsh government's cabinet secretary for finance and local government, Mark Drakeford, has said he will do what he can to ensure that there is no loss of funding to Wales. "The millions of pounds Wales receives from the EU help people into work and training; support businesses; drive innovation and help to regenerate communities," he said. "The UK government must guarantee that Wales will not lose out from an EU withdrawal."

Further ahead, immigration is set to be a fierce political football and a key battleground of the next general election. Many who voted for Leave did so on the understanding that it would mean a reduction in immigration, despite the EU accounting for a minority of recent UK immigrants. Many, however, have a more positive attitude towards immigration, seeing it as a driver of economic growth, since all analysis appears to show immigrants contribute more to the economy than they extract.
CBI director-general Carolyn Fairbairn urged the government to reject the anti-immigration message that the Leave campaign had appeared to promote.
"We must give urgent long-term reassurance to the thousands of EU migrants already working in the UK that they can stay here. A visible commitment to openness must be at the heart of our new relationship with the EU. In practice this means tariff and barrier free access to the single market; maintaining trade deals around the world; attracting and keeping skills; and working out the trade-offs between these three."
Others have expressed similar views on this issue. Jacqueline O'Donovan, managing director of O'Donovan Waste Disposal, said: "Our major concern still remains to access to labour. Without the access to labour that being part of the EU provided, the construction industry will be unable to function. As an industry we rely heavily on foreign workers to fill skilled and non-skilled job roles and the current EU principle of free movement makes immigration between member states easy and stress-free."
Brian Berry, chief executive of the Federation of Master Builders, said it was "now the government's responsibility to ensure that the free-flowing tap of migrant workers from Europe is not turned off. If ministers want to meet their house building and infrastructure objectives, they have to ensure that the new system of immigration is responsive to the needs of industry."
Most Leave advocates are careful to talk about immigration 'control' rather than reduction. However, when pressed, one Conservative MP tellingly told the BBC yesterday that Eastern Europeans in the UK who have jobs 'won't all be sent home immediately'. Her opinion may not prevail but it clearly reveals an ugly attitude at large, even within Parliament.
Got a story? Email news@theconstructionindex.co.uk