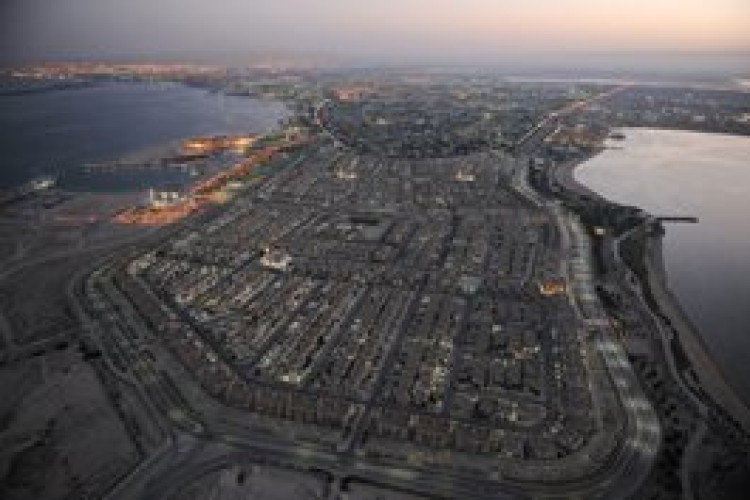 The Jubail project – said to be the world's largest single industrial development – involves building a city from the sand up. It spans 1,016 km² and provides petrochemical and other industrial complexes, major harbour and port facilities, telecommunications, and a highway system. The development currently employs an estimated 140,000 people, which is predicted to rise to 190,000 by 2021. Over the next five years, Bechtel's work will focus on providing residential accommodation and education facilities such as a 18,000-student 'greenfield' university as well as roads, bridges, medical centres, and power, water and waste facilities.
Bechtel has worked with the Royal Commission for Jubail and Yanbu since the project began in the mid-1970s.  
Jubail and Ras Al Khair – 60km north of Jubail - contain Saudi Arabia's leading petrochemical and minerals clusters and are a main contributor to the country's economic growth. Jubail currently produces approximately 7 percent of the world's petrochemicals.


"Bechtel is a key part of our team and they have played a major role in helping us to plan and implement the growth of Jubail and Ras Al Khair," said Dr Mosleh Al-Otaibi, CEO of the Royal Commission for Jubail. "With their help and partnership we will continue to develop these cities which support Saudi Arabia's economy."
"Jubail is one of the world's iconic engineering projects," said Toby Seay, president of Bechtel's global infrastructure business. "We're delighted to build on our successful, longstanding relationship with the Royal Commission, which is based on a strong, collaborative partnership."
Got a story? Email news@theconstructionindex.co.uk