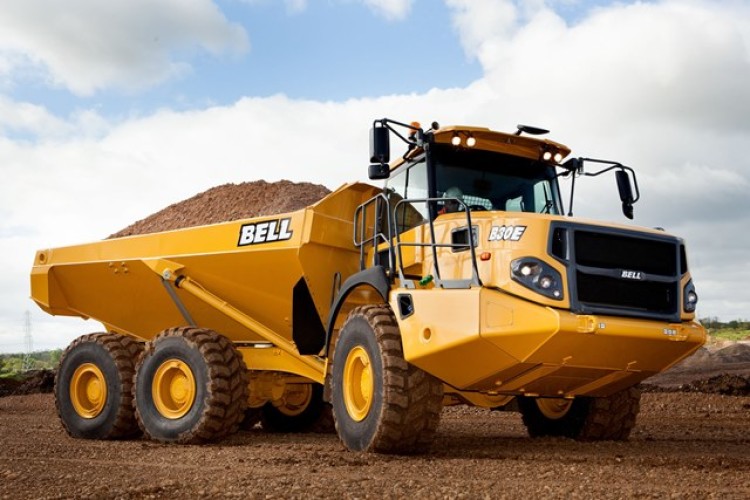 Chepstow Plant has bought nine Bell B30Es, two B35Ds and two B40Ds.
"We purchased our first Bell ADT back in 2000 because of the safety features it provided," said managing director John Corcoran. "Sixteen years later, we're still placing our confidence in Bell machines, which continue to be safe, secure and reliable."
Adding to the machines' appeal is Bell Equipment's Fleetm@tic technology, installed in both new and existing Bell models being used by Chepstow Plant.  The technology provides the Chepstow Plant operational team with automated reports, alerts, production data and satellite coverage.
"Fleetm@tic, Bell Equipment's purpose designed, on-board fleet management system, provides us with an effective tool which, when used continuously, can help deliver the lowest cost per tonne, to maximise returns on investment to us and our clients," Mr Corcoran said.
"We have also been instrumental in the ongoing development of Fleetm@tic, working directly with Bell in South Africa to further enhance the system and the extent to which it can be used.  Most recently we have been looking how it can support site and operator safety.  This has resulted in the system being able to monitor not just a machine's production performance but also vital safety elements, such as physical stability and tipping points."
Got a story? Email news@theconstructionindex.co.uk