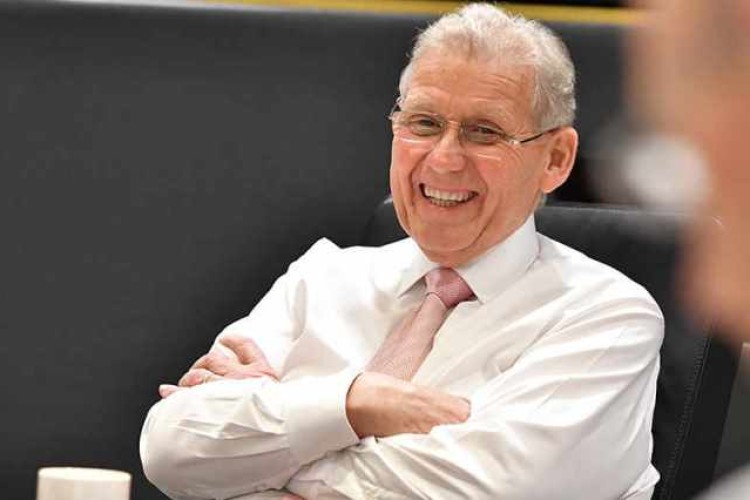 Chairman and founder Tony Pidgley is warning of "headwinds and a period of prolonged uncertainty"
In the year to 30th April 2017 the Berkeley Group made a pre-tax profit of £812.4m, up 53% (2016: £530.9m). Revenue was up 33% to £2.72bn (2016: £2.05bn).
Berkeley has now delivered £1.3bn of the £2.0bn pre-tax profit target it set in June 2015 for the three financial years ending 30th April 2018.
Tony Pidgley said: "The housing market has stabilised in London and the southeast but, while Berkeley is in excellent shape with further additions to our unrivalled land bank in the period, it is an inescapable fact that we are facing a number of headwinds and a period of prolonged uncertainty. Brexit and wider global macro instability impact both confidence and sentiment and will result in constrained investment levels. At the same time, the headwinds from changes in recent years to SDLT and mortgage interest deductibility, coupled with the planning environment's increasing demands from the combination of Affordable Housing, CIL, Section 106 obligations and review mechanisms, are resulting in reduced levels of new housing starts in London.
"For Berkeley, this leads to greater uncertainty around the timing of delivery of homes from our land bank but will not change our absolute focus on the quality of the homes and places we create. Notwithstanding the uncertainty, Berkeley's strong forward sales position and land bank provide sufficient visibility to reiterate its previous guidance of delivering at least £3.0bn of pre-tax profit in the five years beginning 1st May 2016, assuming prevailing market conditions persist."

Chief executive Rob Perrins said that build costs had increased by around 6%, which was a similar rate to last year, with the fall in the value of the pound impacting materials pricing.  In April 2017 Berkeley had more than 13,000 people working on around 58 live construction sites across London and the southeast of England.
Mr Perrins added: "There is a recognised skills gap in the UK construction workforce and it is hard to predict how build costs will be affected by Brexit as approximately half of London's site labour comes from the EU. This needs to be addressed by a combination of continued access to EU labour, skills training and innovation in construction if the industry is to achieve its medium term production aspirations."
Berkeley has built 19,000 new homes in the last five years and reckons to have contributed a total of £2.3bn to the Treasury through direct and wider taxation.
Mr Perrins concluded: "Providing an outlook statement today is by nature challenging, given the level of prevailing macro uncertainty, but Berkeley is in great shape. We have added to our unrivalled land bank in the year. We have net cash of £285.5m and our forward sales of £2.74bn give good visibility of profitability and cash flow as we begin a new financial year.  The housing market in London and the southeast remains under-supplied with low interest rates, good mortgage availability and robust underlying demand."
Got a story? Email news@theconstructionindex.co.uk