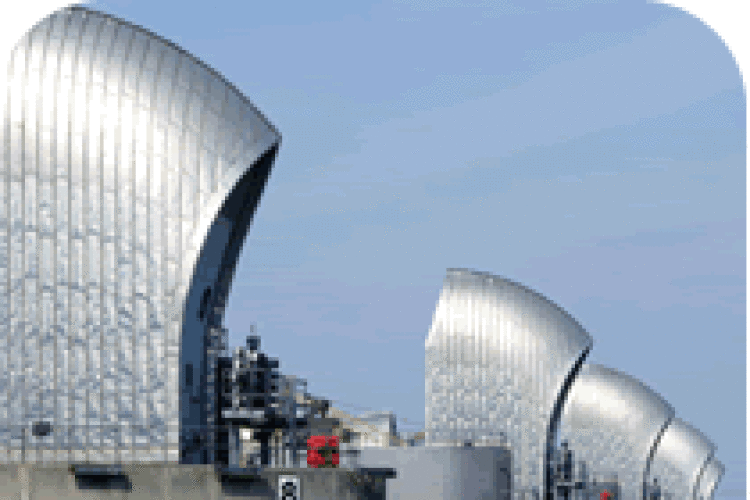 It is seeking contractors to manage tidal flood risk in London and the Thames estuary.
The Thames Estuary Phase 1 programme includes projects to maintain, refurbish, and replace Thames tidal defences in London and the estuary.
The multi-million pound contract to be let follows studies and investigations into how tidal flood risk is increasing in the Thames estuary due to ageing flood defence structures; climate change and rising sea levels; as well as more people living and working in the floodplain.
The resulting Thames Estuary 2100 Plan is the first major flood risk management project in the UK to have changing climate adaptation at its core, the Environment Agency said. The Plan recommends maintaining, refurbishing, and replacing the tidal flood risk management structures and assets up to the end of the century. The first ten years of this capital investment is the Thames Estuary Phase 1 programme.
Work includes major refurbishment works of fixed assets, such as tidal walls and embankments as well as new construction of pumping stations.

There is no need to replace the Thames Barrier, however. Completed in 1982, its original design life was set to expire in 2030 but with continual maintenance and improvement the Environment Agency now expects it to remain viable until 2070.  A decision will need to be made around 2050 (based on government's current climate change guidance) on any changes to the flood risk management system so changes can be planned and commissioned ready to use by 2070.
An industry event is being held today at the Thames Barrier for interested parties.
Peter Quarmby, the Environment Agency's flood risk programme director for the Thames Estuary, said: "This is a major investment which will create jobs and protect future generations of Londoners from tidal flooding and the impacts of a changing climate.
"The Thames Barrier and associated tidal flood risk management infrastructure protects 1.25 million people, £200bn worth of property, UK government, major infrastructure and businesses. In London, every £1 we invest on protecting communities saves £38 in damage repair."
For further details, see our Contract Leads section.
Got a story? Email news@theconstructionindex.co.uk