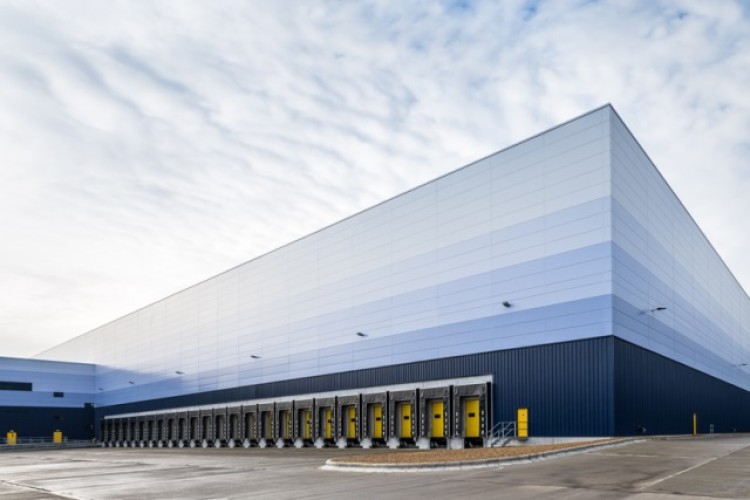 Property adviser BNP Paribas Real Estate says that a chronic undersupply in the logistics market sparked a 16 million square foot big shed development boom in the first half of 2015, including 7.6 million square feet of speculative development – the highest total since since 2007.
BNP Paribas' Big Shed report says that design and build (D&B) deals on units over 100,000 sq ft accounted for 8.4m sq ft of transactions in H1 2015. The publication also revealed that work had begun on 7.6m sq ft of speculative development since the start of the year – a post-financial crash high.
Retailers helped drive take-up of industrial accommodation to 13.6m sq ft in the UK during the first six months of 2015, up 7% on the same period in 2014.
BNP Paribas Real Estate's Nick Waddington said: "Over the past 18 months the dire lack of supply in the UK's industrial and logistics markets has seen occupiers increasingly looking at design and build as the best route of acquiring the space they need. The willingness of developers to make a start on many speculative developments is also helping to alleviate a chronic supply shortage."
Activity by retailers accounted for 60% of the total take-up figure with the likes of discounters such as Lidl, Aldi and TJ Morris taking 1.7m sq ft, including new hubs in Scotland (Lidl) and Wales (Aldi).
Nick Waddington added: "To enable them to keep pace with the growth of online sales, more and more retailers are reconfiguring and adapting their supply chain networks, which has a knock-on effect on the demand and supply levels of distribution property."

In contrast to the levels of activity from occupiers and developers, the report revealed that activity in the investment market has been more subdued during the first half of the year compared with the volumes transacted during 2014, with £1.8bn transacted – 16% down year-on-year.
Head of national investment at BNP Paribas Real Estate, Hugh White, said: "Although down on an exceptional 2014, this figure must be seen in context and it should be remembered that the first six months of this year saw the second largest volume of transactions on record, up 61% on H1 2013.
"Convinced by the buoyant occupational story in the logistics sector a number of funds are actively trying to deploy their capital into the sector but are being left frustrated by a lack of opportunities.  Adding to this frustration is that when opportunities do arise, aggressive bidding wars are taking place. This has seen yields nose-dive, with 10 deals completed this year at sub 5.2% net initial yields, with half of these within the M25."
The Big Shed report revealed that Standard Life's forward funding deal of a new 638,000 sq ft John Lewis distribution centre at a net initial yield of 4.2% remains the market benchmark.
It also reports that, during Q2, the Brake Brothers distribution property in Harlow was purchase by Tritax at a net initial yield of 5% and L&G paid AXA £53.7m for the Barking Rail Freight Terminal, representing a net initial yield of 4.8%.
"So far in 2015 the investment market for logistics property has been dominated by two types of buyers; institutional annuity buyers such as L&G and Standard Life and the specialist logistics investors such as Tritax and Blackstone, who between them have accounted for nearly half the volumes of investments done in H1," said Hugh White.
Got a story? Email news@theconstructionindex.co.uk