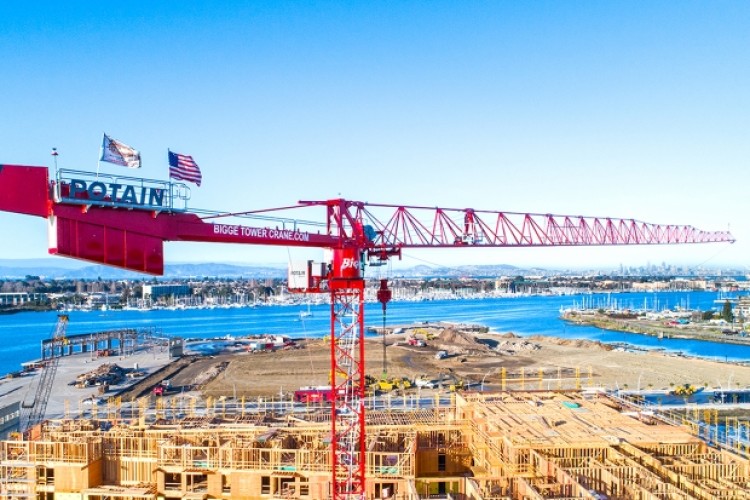 The new cranes are the Potain MDT 219 J10 model. Bigge tower crane and hoist sales manager Jesse Sullivan said: "Market demand for tower cranes has increased in the past five years, and our efforts to provide best in class equipment for our customer base continues to be our driving force. We currently have over 60 tower cranes servicing California, and we expect this to increase because of market demand and the versatility of our fleet."
The MDT 219 J10, part of Potain's MDT CCS City Range generation has a capacity of 11 tons. The CCS system controls crane configuration during installation and provides maintenance reports to the operators once in use. Bigge said that both the integrated maintenance reports and crane configuration technology allow the crane to have a simple, fast and efficient assembly, saving time and money.
Bigge already had one MDT 219 J10 on the construction of the Brooklyn Basin project in Oakland, California. The unit, which was erected in April 2017, has a cross base chassis that eliminates the need for a concrete foundation and consumable anchors. It is being used to move construction materials including steel, concrete and timber.
Got a story? Email news@theconstructionindex.co.uk