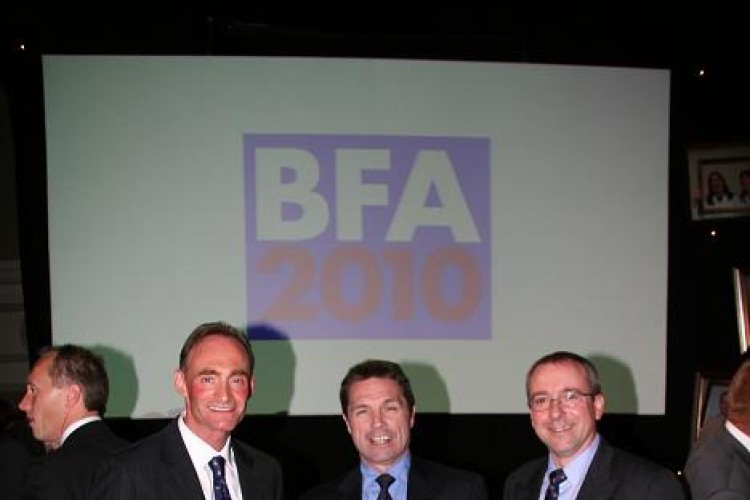 The business was the only construction products manufacturer to feature in the shortlist and collects the award following industry-leading change and improvement at its Hollowcore and structural precast concrete manufacturing site in Swadlincote.
"We are undoubtedly delighted with our success at this year's Best Factory Awards," comments Bison's general manager, Stephen Forbes. "In the last 20 months we have gone through significant change to become a new, efficient and customer-focussed business. The initiatives and new processes we have introduced have radically reduced our cost-base and put our customers' needs at the heart of our operation."
Key to Bison's success has been the introduction of LEAN manufacturing principles and Six Sigma techniques at the Swadlincote site. Using rigorous data and statistical analysis, Bison has been able to improve efficiencies and reduce costs whilst significantly improving the quality of its products.
The changes brought about by Bison's new approach have led to a more productive and collaborative ethos within Swadlincote site. "The changes seen within the business are staggering and the entire workforce can be proud of their achievements," adds Stephen. "The construction industry isn't known for taking a leading role with regards to manufacturing, so to win such a prestigious award is a real testament to everyone throughout the business."

In its previous guise as Bison Concrete Products, the business struggled to match its familiar brand with profitable performance and in 2008 the company went into administration. Shortly afterwards a Laing O'Rourke-led consortium assumed management control of parts of the business, installing a new leadership team with the aim of returning Bison to profit and develop its trusted brand.
Despite the economic downturn which is affecting the construction industry, Bison continues to perform well with order volumes significantly improved during the first nine months of 2010 in comparison to the same period in 2009. "We've worked incredibly hard to transform our customers' perceptions," explains Stephen. "We now clearly differentiate ourselves by providing a value-added service, responding quickly to initial enquiries and working closely with our customers to meet their needs."
Bison team with the Best Process Plant award – left to right:
Kevin Dales, Production Shift Manager
Stephen Forbes, General Manager
Mark Wynn, Operations Manager 
Got a story? Email news@theconstructionindex.co.uk