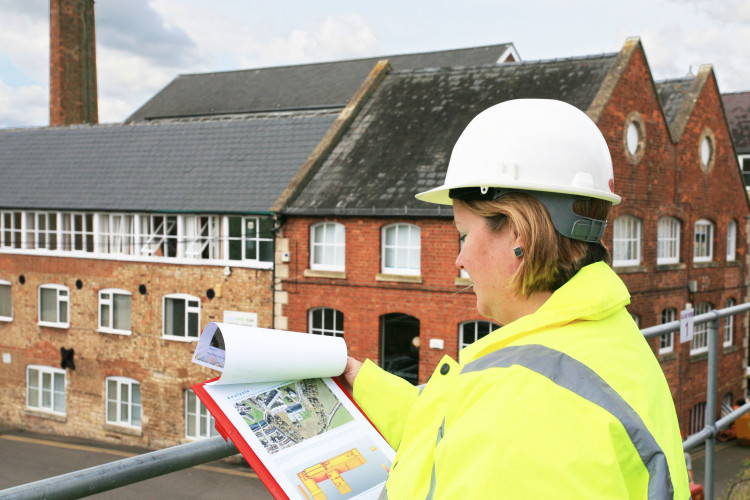 The service provides detailed solar panel suitability assessment reports for individual properties and developments. Suitable for commercial, industrial, public sector and even large domestic properties the Bluesky SolAR (Solar Assessment Report) service provides an interactive 3D model of the property or complex and accurate roof measurements including the number of panels that can be accommodated. An indication of solar irradiation received by each roof element and a detailed shadow analysis showing the possible effect of nearby obstructions are also included.
"The presence of solar panels on roofs of large retail units, factories, schools and hospitals as well as private and public sector housing will become more and more commonplace due to fears about rising fuel costs, the environmental impact of our current energy generation and grants to ease the cost of implementation," commented Bluesky's Managing Director Rachel Tidmarsh. "However without proper research panels can be unsuitably sited and will fail to generate expected energy levels."
The reports include high resolution aerial photographs of the property or facility and an interactive 3D model making it a very powerful communication tool. The easy-to-use report also includes a colour coded model showing the relative amount of solar energy received, a detailed 3D model highlighting individual parts of the roof suitable for solar panels and a proposed arrangement of panels. Algorithms based on measurements of roof area, pitch and orientation are then used to provide estimated average and maximum irradiation levels for an entire year.    

"The Bluesky SolAR service provides all the necessary information required to make an informed decision regarding the adoption of solar panels for energy generation," continued Tidmarsh. "From our measurements we can calculate an expected annual return on investment taking into account seasonal variations and local conditions."
Bluesky has a unique method of generating solar potential maps using photogrammetric techniques to accurately measure and record factors that may contribute to the suitability for solar power. Bluesky calculates the energy potential using high resolution aerial photography combined with 3D data to determine the size, aspect and gradient of individual properties. The suitability of each roof element is then considered taking into account roof shape and other impediments such as sky lights or dormer windows, as well as potential obstructions such as neighbouring properties or trees.  Bluesky can also provide measurements for other environmental energy projects such as wind turbines, micro hydro and heat pumps.
Prices for Bluesky Solar Assessment Reports start at just £150 + VAT.
Got a story? Email news@theconstructionindex.co.uk