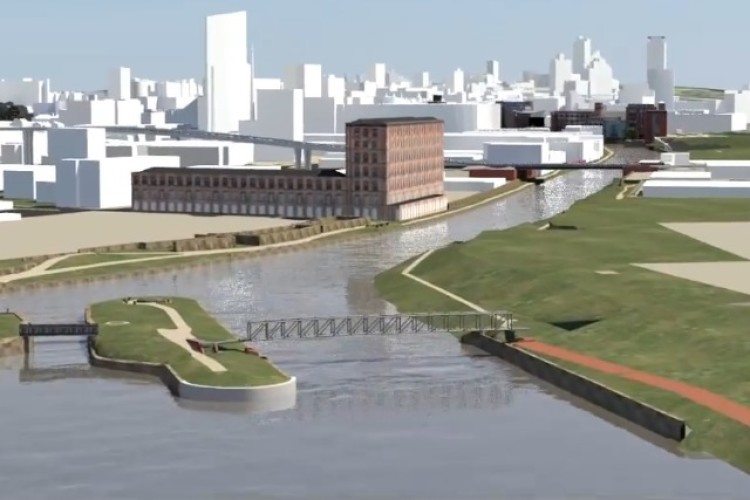 Leeds City Council procured the contract using the Environment Agency's water & environment management (WEM) framework procurement facility. BMM was set up specifically to pitch for coastal and fluvial works under this framework.
The aim of the Leeds scheme is to provide 1 in 75 year flood protection for the city against the River Aire and Hol Beck. Works will extend for 4.3km from the mainline railway station to just below Knostrop weir.
Existing fixed weirs at Crown Point and Knostrop will be replaced with moveable weirs that can be lowered in flood conditions to reduce river levels and the threat of river flooding. This is the first time that these movable weirs will have been installed in the UK, BAM Nuttall said.
An island at Knostrop Cut, which separates the river from the canal, will also be removed to allow the river and canal to merge. This will assist the flow of water in flood conditions. Linear flood defences in the form of walls and hard landscaping in the city centre will also be constructed.
BMM has already begun to complete the remaining design work and will commence works on site at the beginning of January 2015.  The project end date is March 2017, although works are currently planned to finish by the end of 2016, Leeds City Council said.  
 ​
Got a story? Email news@theconstructionindex.co.uk