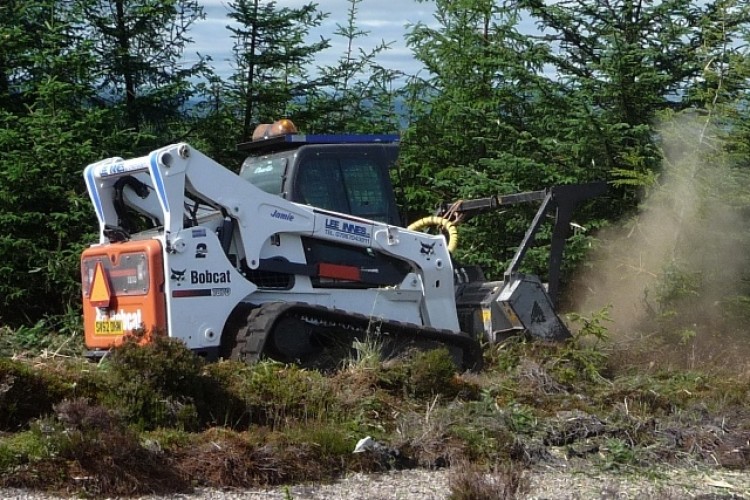 Company owner Lee Innes said: "Two years ago, I attended a mulching demonstration on a local estate and it struck me that this would provide an excellent sideline for our business, especially when bad weather prevents us from doing building work. 
"I've had the new Bobcat loader fully road homologated for the snow ploughing and road clearance work.  We're also being asked to do site and scrub clearance work with the new Bobcat loader to pave the way for new roads.  The loader has also been supplied with a forestry applications kit to protect it when working in undergrowth and in forests." 
The forestry applications kit on the new Bobcat T870H loader protects both the machine and the operator from flying objects and debris and includes a bullet-proof laminated polycarbonate door, which must be installed for attachments such as mulchers to work.  A safety feature stops the attachment from working if the loader door is opened. 
Got a story? Email news@theconstructionindex.co.uk