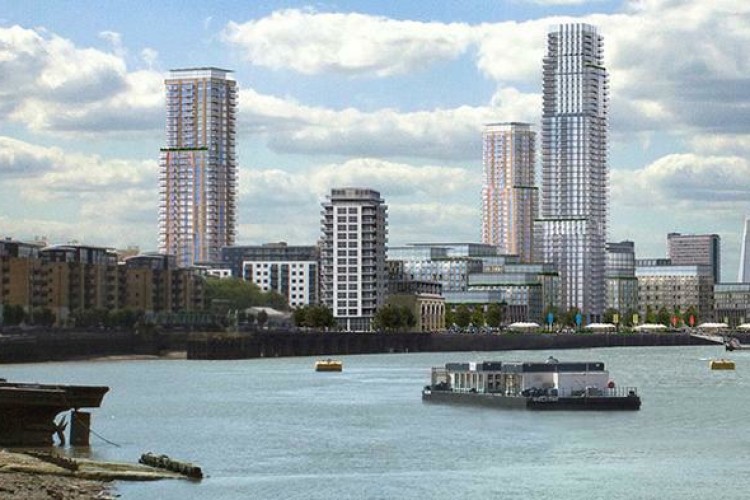 Local campaigners had welcomed recent revisions by the project's developer to the masterplan but still had deep reservations, feeling more had to be done to reflect the significant shipbuilding, naval and horticultural heritage of the site. In response, Johnson has introduced extra conditions, covering he historic Sayes Court Garden and a feasibility study into possible locations for siting a planned replica of the seventeenth-century Lenox warship on the site.
Over the past decade a series of proposals to regenerate the Convoys Wharf site stalled before they could be considered. An application was submitted to Lewisham Council in May 2013, but the local authority was unable to consider it before the statutory 16 week period to determine planning applications of this nature expired.  At the request of developer Hutchison Whampoa, the mayor chose to take on the role of planning authority.
The 40-acre Convoys Wharf site was once home to a royal dockyard founded in 1514 by Henry VIII. It is also the site of the historic Sayes Court Garden and the boatyard where the Lenox warship was built.
At this week's hearing, Johnson granted planning approval, subject to a Section 106 agreement, which requires City Hall planners to meet with Lewisham and Hutchison Whampoa to come up with a workable, alternative scheme for Sayes Court Garden.
The Mayor also heard the views of the Build the Lenox community project (link opens in new tab), who wish to construct a replica of the seventeenth-century warship.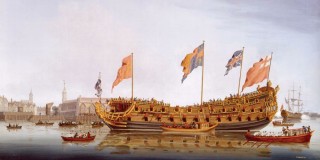 The Mayor said that the developer must fund a feasibility study into the Build the Lenox project to produce clear options about how it can be incorporated into the regeneration scheme. He also said that the developer should contribute towards the business case of whichever of these options is most feasible.
The developer will also build a community hub that will be linked to Sayes Court Garden, with an integrated new primary school included at the heart of the site. There will be shops, restaurants, 525 affordable homes and a new riverside jetty park forming part of an increased area of public space.
Johnson has also this week approved plans to build almost 1,000 homes in Islington in a scheme that comprises a 42-storey tower block and a 36-storey block in an area already designated by as suitable for a cluster of tall buildings.
Got a story? Email news@theconstructionindex.co.uk