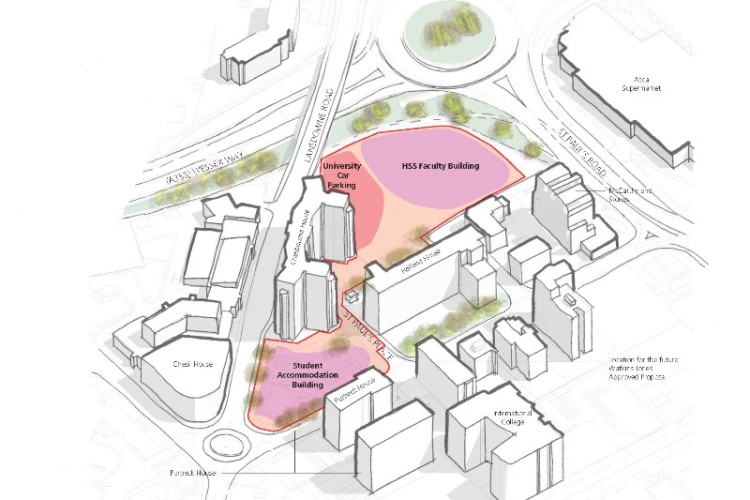 The university has completed a deal with Threesixty Developments that paves the way for a new purpose-built 10,000 m2 facility to house its Faculty of Health & Social Sciences, as well as a separate 550-bed student accommodation development.
A joint planning application for the two developments is expected to be submitted in spring 2016, enabling delivery of the academic building in 2018 and the student accommodation in 2019.
Under the deal, Threesixty Development's sister company, The Student Housing Company, will operate the student accommodation, with Bournemouth University benefitting from a referral agreement that will guarantee much needed accommodation to first-year overseas students.

Threesixty's development & transaction director, Christian Davis, said: "This has been a long and delicate transaction that has sought to protect the interests of both the university and Threesixty Developments, and we're delighted to be one step closer to delivering a brand new academic building and student accommodation block on the Lansdowne Campus. We still have some way to go with the planning permission to ensure that the buildings meet their expectations and provide a positive contribution to the area, but with the progress achieved so far we're confident this will be the case."
Bournemouth University chief operating officer Jim Andrews said: "Securing this landmark site to develop our next major academic facility is a key part of our Estates Development Plan. We are delighted that this complex commercial transaction is now complete and we can continue our focus in delivering world class facilities that will benefit our staff and students, as well as the communities in Bournemouth, Poole and Dorset."
As previously reported, Bournemouth University is also planning to build new facilities at its Talbot site in Poole. [See report here.]
Got a story? Email news@theconstructionindex.co.uk