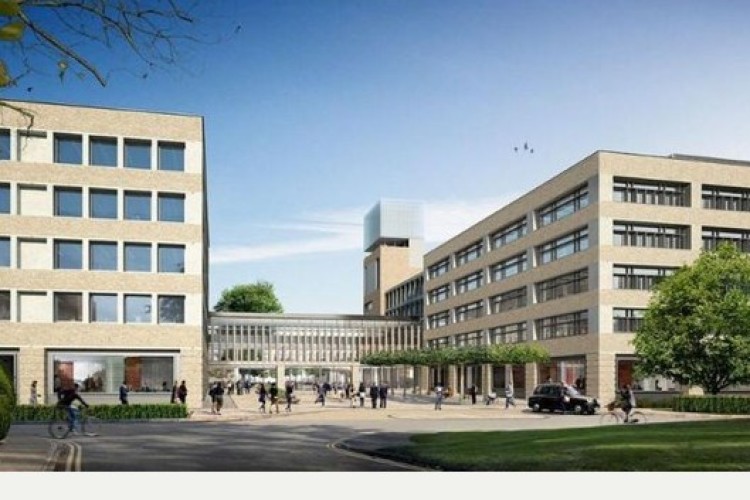 The new headquarters of Cambridge Assessment, which is responsible for the operation and management of Cambridge University's examination boards, will be called The Triangle.
It is being built on a brownfield site that was previously occupied by Cambridge University Press. The 2.5 hectare plot previously housed two warehouses and an office building, which have been demolished to make way for the construction of two new five-storey office blocks and a 39-metre tower. The buildings will be connected by a main courtyard.
The scheme has been designed by Eric Parry Architects in conjunction with HLM Architects.
Handover is scheduled for September 2017.
The contractor is hoping it will be the start of lot more work for it in the city. "Cambridge represents a new geographic area for us, where we see great potential for our business," said Bouygues UK chairman and chief executive Madani Sow.
Got a story? Email news@theconstructionindex.co.uk