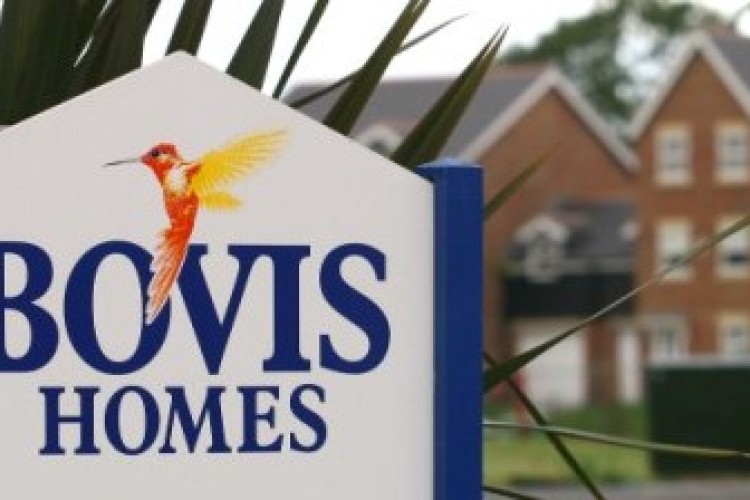 In the six months to 30 June 2014 Bovis Homes made revenues of £322.1m (2013 H1: £184.4m). Profit before tax was up 166% to £49.4m (2013 H1: £18.6m).
With operating profit up 150% to £51.2m (2013 H1: £20.5m), the operating margin was 15.9%, up from 11.1% last year. This is expected to be more than 17% for the full year.
Bovis completed 1,487 homes in the half-year, a 54% increase on 963 for the same period last year and a new high for the company.
With 3,530 homes completed in the first 32 weeks of the year, the update strategic plan is to grow the business to achieve annual volumes of between 5,000 and 6,000 new homes, with a return on capital employed of at least 20% by 2016.
The land required to operate at this level will increasingly be sourced through strategic land conversion.  After a period of greater consented land market purchases, Bovis is reverting to more of a balance between consented land purchase and strategic land conversion.


Chief executive David Ritchie said: "In the first half of 2014 the group has delivered a record number of legal completions leading to a 150% increase in operating profit. This significant increase is the result of the compound positive effect of increased volumes, improved average sales price and stronger profit margins.
"The group has also had its most successful half year of land investment acquiring around 4,600 high quality consented plots on 23 sites.  This will support further sales outlet growth into 2015 and beyond, which is expected to lead to further strong improvements in return on capital employed.
"The strong trading position will enable the delivery of a significant increase in profits in 2014 in line with our expectations, subject to stable market conditions. With a further increase in capital turn, this level of profit is expected to generate a return on capital in 2014 of approximately 16%."
Shareholders are set to benefit, with an enhanced dividend for 2014 of 35 pence per share, followed by a further 35 pence per share in 2015.
Got a story? Email news@theconstructionindex.co.uk