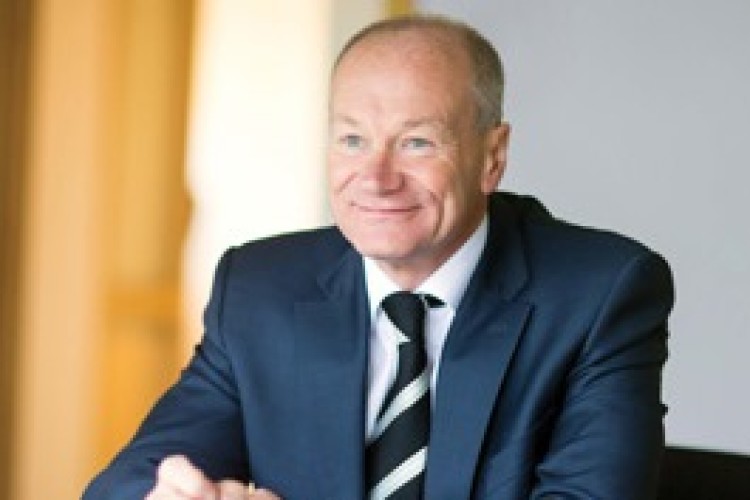 Greg Fitzgerald was chief executive and then executive chairman of Galliford Try from 2005 to 2016 before finally stepping down from the board last November. He has now joined Bovis Homes as chief executive.
However, the prospect of him leading Bovis into the arms of his old company have faded away as merger talks between the two companies have come to an end.
Galliford Try revealed on 12th March 2017 that it had approached the board of Bovis Homes with a proposal for an all share merger. (See previous report here.) It has now said that it is no longer considering any combination with Bovis after failing to reach a deal with the board.
"Since the approach, the leadership teams of Galliford Try and Bovis have held discussions over a number of weeks that have been largely constructive," Galliford Try said in a statement today. "It has, however, become clear to the board of Galliford Try that it is not possible to secure the support of the board of Bovis on terms that represent the best interests of Galliford Try shareholders."
It added: "The board believes that Galliford Try has a strong future based on its current business model."
The Bovis board said: "In recent weeks, the company has held discussions with Galliford to assess the merits of Galliford's merger proposal, focusing on the potential synergies that might result from a combination of the businesses. Following these discussions, Galliford re-affirmed the terms of its merger proposal and the level of synergies expected to arise from the combination.
"The board has reviewed the merger proposal and concluded that it failed to reflect the underlying value of the Bovis business. Accordingly, the board has decided to reject the proposal as it believes that an independent strategy under the leadership of Greg Fitzgerald will deliver greater value for shareholders."

Bovis has also been courted by Redrow recently but that interest was declared formally at an end last week.
Bovis Homes has been seeking a new chief executive since parting with David Ritchie in January amid trading problems.
Bovis has agreed to pay Greg Fitzgerald an annual salary of £650,000 plus an annual bonus of up to 100% of salary payable in shares and deferred for three years. For 2017 only, the bonus will be based on his leadership of the current review of strategy and structure that the company is going through. In addition, he will get up to £650,000 in shares to compensate for having to relinquish other investments to take up the Bovis job.
He will also get a long-term incentive plan of up to 200% of salary for each of the first two years and 150% of salary thereafter.
Bovis non-executive chairman Ian Tyler said: "We are delighted that Greg has agreed to be our new chief executive. He brings a wealth of house-building experience and I am confident he will rapidly drive performance across the Bovis business."
Greg Fitzgerald said: "Bovis has a great brand, excellent people and a high quality land bank. I very much look forward to working with the management team to restore Bovis' position as a leading housebuilder and deliver significantly improved returns to shareholders."
Got a story? Email news@theconstructionindex.co.uk