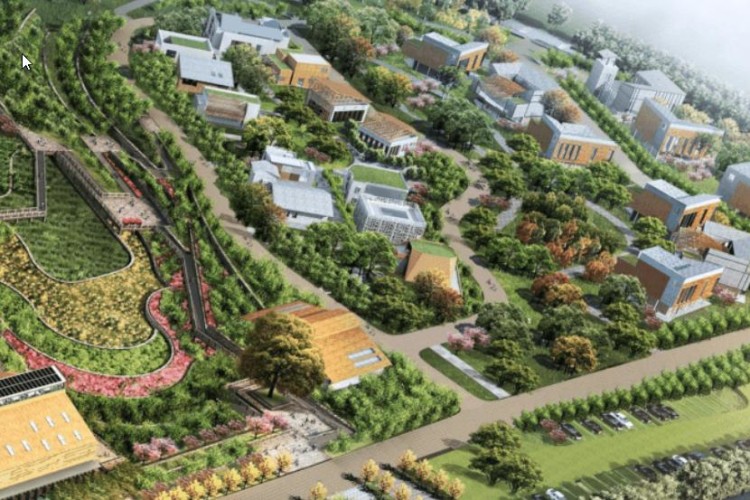 UK-based building science centre BRE's new body is intended to support China's endeavours to develop its towns and cities in a more sustainable way and help it meet its COP21 carbon reduction commitment.
Special envoy for sustainable urbanisation to China Sir Michael Bear officially launched BRE China at the ceremony, which was attended by figureheads in the Chinese built environment.
BRE said that the new venture represents a natural progression; it has been working on a number of projects in the country for several years including the creation of an Innovation Park in Gu'ian. Other projects include the sustainable development of an international shipping centre marina in Shanghai and a joint built environment research partnership with the university of Tsinghua and developer Evergrande. BRE's buildings and communities sustainability standard BREEAM has also been applied to several key developments across the country.

President of BRE China Jaya Skandamoorthy said: "Developing green, low-carbon buildings and infrastructure is at the heart of China's 13th Five Year Plan and its New Urbanisation Plan. BRE China's mission is to support the delivery of this plan with a range of collaborative initiatives and development programmes on research, training and standards'.
BRE China is based in the new Qianhai District of Shenzhen City and will initially be located in the headquarters of the Shenzhen municipal government.  
Shenzhen government's head of department for housing construction bureau Yang Shengjun said: "BRE is one of the world's leading building science centres so we are very pleased they have established their China headquarters in Shenzhen city. We signed a collaborative agreement with BRE in 2014 and will continue to support them to grow their business base here and across China. We would also like to welcome many more leading UK companies to come here and be part of the growing green building industry and innovation movement that Shenzhen is leading."
Got a story? Email news@theconstructionindex.co.uk