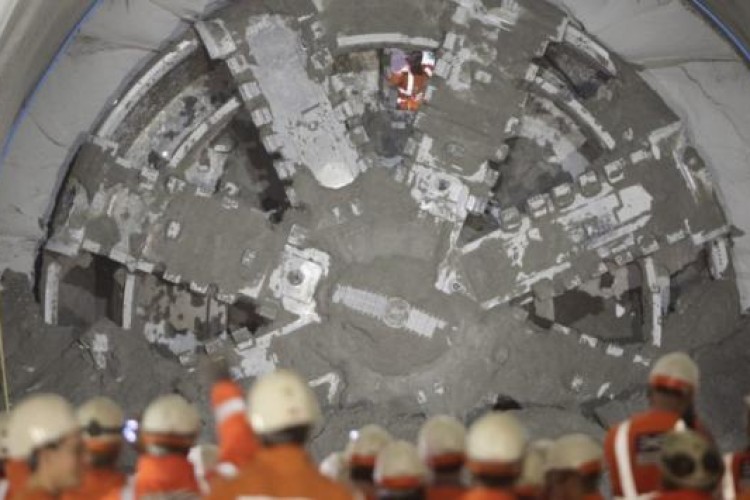 More than 32km of tunnelling has now been carried out and more than 2.5 million tonnes of earth removed.
The 150m-long machine is named after Queen Victoria and began her journey at Limmo Peninsula in east London at the end of 2012. She broke into the underground space at Whitechapel where work is taking place 35m below the surface to create over a kilometre of new platform and passenger tunnels for the new Crossrail station.
Tunnelling will continue during the second half of 2014 but the project's focus will begin to shift to fitting out the stations and tunnels.
Mayor of London, Boris Johnson, said: "With three quarters of tunnelling complete, we're tantalisingly close to finishing what is without doubt a monumental feat of engineering. It's quite remarkable what the Crossrail team has achieved so far and we now look forward to the next exciting stage of the project - the fitting out of the Crossrail stations of the future."
Got a story? Email news@theconstructionindex.co.uk