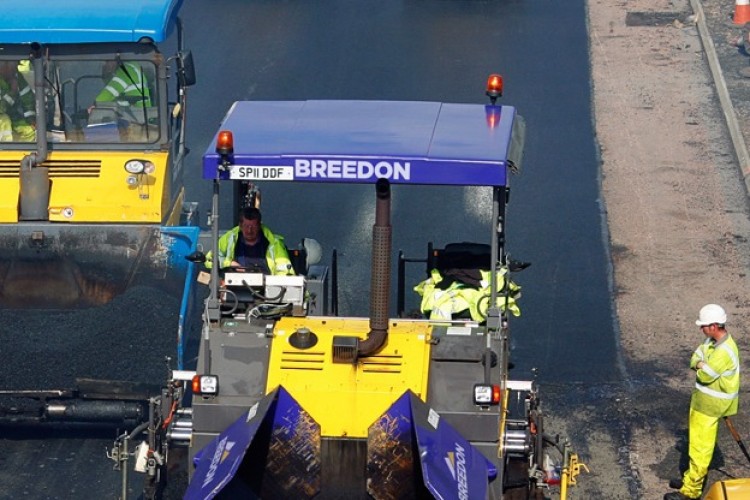 Breedon completed its £400m acquisition of Hope on 1st August 2017. Primarily as a result of this, 2016 group revenue was up 43% to £454.7m (2015: £318.5m) and pre-tax profit was £46.8m (2015: £31.3m).
Chief executive Pat Ward said: "The acquisition of Hope literally transformed the group. It took us into cement manufacturing for the first time, added five new quarries, a national network of concrete plants and eight rail-linked distribution depots, giving us a powerful platform for future growth."
Breedon paid £55.6m in cash for Hope and handed over 259,120,245 new shares, which were valued at £196.3m at the time of completion, up from £134.5m at the time of the announcement of the deal in November 2015.  It also assumed net debt of £148.2m. The rise in Breedon's share price in the interim increased the value of the deal from £336m, as reported at the time, to £400.1m.
Even without Hope, the former Breedon Aggregates business turned in a strong performance in 2016, Pat Ward said, with volumes and revenues both ahead of the prior year.
Breedon also acquired Sherburn Minerals Group in November, adding two cementitious import terminals, four quarries and five ready-mixed concrete plants to Breedon's portfolio.

"Sherburn was a perfect infill acquisition for us," Mr Ward said. "It gives us additional mineral reserves and access to new markets for our aggregates and concrete, as well as a first-rate workforce.  It also complements our existing cement plant at Hope and will enable us to expand our cementitious business through the importation of cement and ground granulated blast-furnace slag (GGBS) through Sherburn's two terminals."
Breedon paid £9.8m for Sherburn and took on an additional £6.3m of net debt.
Executive chairman Peter Tom said: "2016 was arguably the most eventful year in the Group's history.  We completed our largest acquisition to date, invested a record amount in our business, began supplying our biggest ever contract and delivered an excellent financial performance – all against the background of an uncertain economic environment and challenging trading conditions in many of our markets."
The contract to which Mr Tom referred is the supply and laying of asphalt on the Aberdeen Western Peripheral Route (AWPR) in joint venture with Whitemountain Quarries.
Breedon Group 2016
11.4 million tonnes of aggregates sold (2015: 8.7 million tonnes)
1.9 million tonnes of asphalt sold (2015: 1.8 million tonnes)
1.9 million cubic metres of ready-mixed concrete sold (2015: 0.9 million cubic metres)
Got a story? Email news@theconstructionindex.co.uk