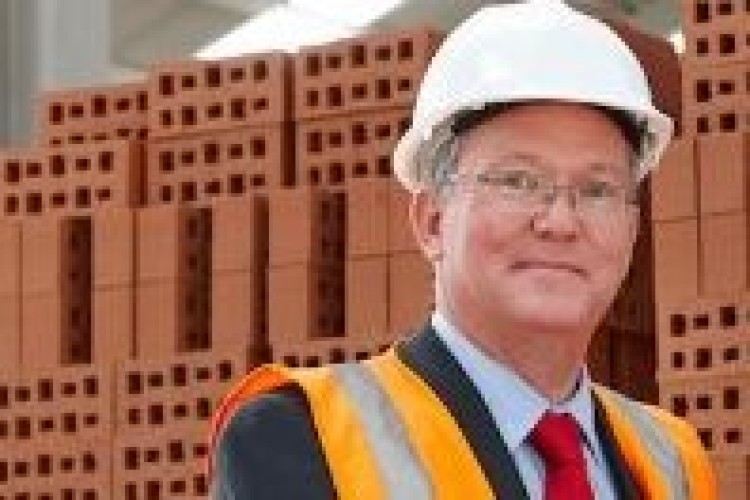 Wayne Sheppard has worked for Ibstock for 22 years and been chief executive for the last two of them. He became a multi-millionaire overnight in 2015 when Bain Capital floated the company on the London Stock Exchange. Still only 57, he has told the board that he will retire next year.  Earlier this year he and his wife cashed in shares worth £10m.
Joe Hudson, currently managing director, cement & concrete products at Aggregate Industries UK, will join the Ibstock board in early 2018 as chief executive designate, taking over at some point during the year after a handover transition period.
Ibstock chairman Jamie Pike said: "Wayne has been instrumental in Ibstock's success. As chief executive, he has led the group through a successful IPO and delivered strong growth. We are extremely grateful to Wayne for his immense contribution to Ibstock and his commitment to ensure a smooth transition. We wish him well in his eventual retirement and on behalf of the Board I thank him for his efforts and significant achievements.

"I am absolutely delighted that we have managed to secure the appointment of someone of Joe's calibre and experience. His track record of performance at Aggregate Industries and Lafarge has been outstanding and we look forward to him leading Ibstock through the next stage of its development."
Wayne Sheppard said: "It has been a privilege to lead Ibstock through an exciting period of change and growth. I would like to thank all my colleagues throughout the business for their support. We have an in-depth team of experienced people and I know they will give Joe every support as he drives the business forward. The group is in an incredibly strong position and I look forward to watching it grow and prosper in the years ahead."
Got a story? Email news@theconstructionindex.co.uk