With homelessness and rough sleeping a particular issue in Bristol, the city council has launched what it is calling a Housing Festival "to test and deliver innovative and affordable housing solutions over the next five years".
The council has identified sites around the city to trial prototype prefabricated housing types and first up is the Zed Pod.
The city council is also looking at modular two-storey homes from Totally Modular, a modular apartment from Tempo Housing, a single storey unit from We Can Make, and shipping container home conversions from ISO Spaces. 
The aim is that the prototypes will help develop scalable and longer-term solutions.
Cllr Paul Smith, city council cabinet member for housing, said: "The council is completely behind the Bristol Housing Festival. We will support them in using the city as a laboratory for housing innovation, making available a variety of sites. Some of these will seem 'impossible' -  some will be between, on top of or even underneath existing buildings. So, we are inviting ideas from all over the world and saying let's be imaginative, let's challenge, and let's be prepared, if necessary, to fail and try again."
Mayor Marvin Rees said: "The festival can turn the city in to a living exhibition of the latest and most innovative approaches to housing and finding the best way of tackling our housing crisis."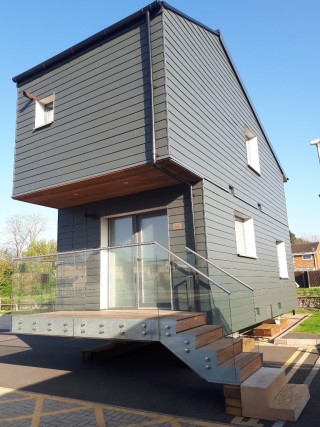 Got a story? Email news@theconstructionindex.co.uk