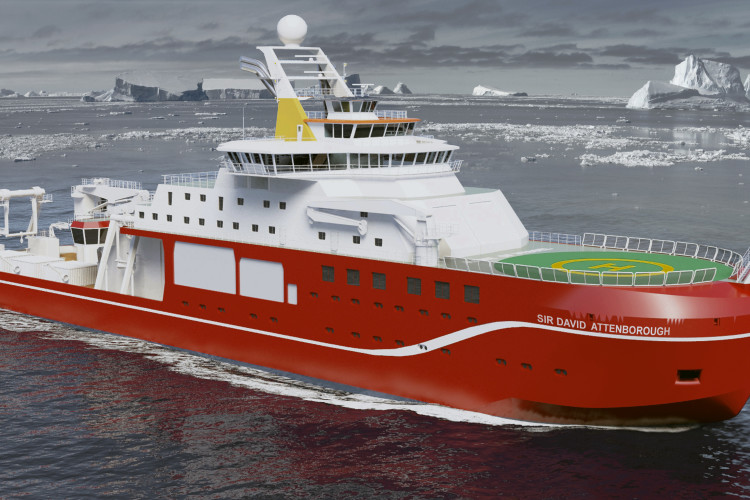 The work has an estimated value of between £40m and £100m.
The construction partner will carry out the work in connection with the vessel – now officially named the RRS Sir David Attenborough – and the modernisation of research stations in the Antarctic and other places where research is managed or carried out by and on behalf of the Natural Environmental Research Council.
Following the commissioning of the new vessel, the government is moving forward with plans to update and modernise the scientific research stations in Antarctica and the South Atlantic region. A key component of the activity is the appointment of a suitable construction partner. British Antarctic Survey (BAS) working very closely with its parent organisation, Natural Environment Research Council (NERC), is seeking to appoint a contractor that can help bring the modernisation plans into reality over the course of the next two to 10 years.
Construction work will begin with extensive works to Briscoe Wharf at Rothera to accommodate the RRS Sir David Attenborough as it enters into service. The new polar vessel is scheduled to sail south to Antarctica in 2019.

In parallel, an overall plan of modernisation will  be rolled out from 2017-18 into subsequent years to improve the overall effectiveness of the stations in terms of science capability, operational effectiveness and sustainability.
The government's preference is for the appointment of a construction partner that can work very closely with NERC/BAS over an extended period of time to share and jointly manage the risks and challenges associated with construction in the Antarctic region.
The team is looking for a partner that has the overall capability to deliver effective construction programmes that combine civils, buildings and related mechanical and electrical engineering both in the Antarctic region plus elsewhere, including in the UK.
When NERC invited the public to come up with a name for the new vessel earlier this year, the suggestion of Boaty McBoatFace was a clear winner with 124,109 votes cast in its favour. The suggestion of Sir David Attenborough received 11,023 votes. Sense prevailed.
Got a story? Email news@theconstructionindex.co.uk