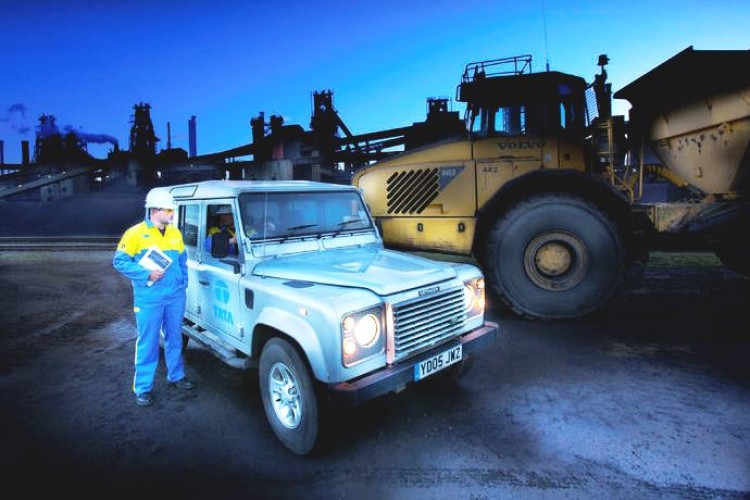 The Long Products Europe business includes the Scunthorpe steelworks, two mills in Teesside, an engineering workshop in Workington, a design consultancy in York, and associated distribution facilities, as well as a rail mill in northern France. It will now trade under the name of British Steel.
All together the business employs 4,800 people – 4,400 in the UK and 400 in France.
The deal has been in negotiation for six months. The sale price was a nominal £1.
Bimlendra Jha, executive chairman of the Long Products Europe business and CEO of Tata Steel UK, said: "As a responsible seller, Tata Steel is delighted to have secured a buyer for this business and we hope that under Greybull ownership, the business will continue the momentum of the improvement program that has been initiated in the last 12 months.
"Employees and trade unions have worked closely with the Long Products Europe management team to improve the business's prospects, putting it in a more competitive position than it has been for many years. It is through their dedication and hard work that we are in this position today in spite of continued challenges in the market".

Steelworkers union Community said it was good news. General secretary Roy Rickhuss said: "Community welcomes the opening of this new chapter in the course of the UK steel industry. It also demonstrates that there is the chance of a brighter future for steel making in the UK, with the right vision and investment.
"British Steel is built on firm foundations with a skilled, experienced and dedicated workforce determined to make a success of the business. They have a proud track record of delivering high-quality long products to flagship construction and infrastructure products around the world. The turnaround plan agreed between management and unions is already yielding positive results."
He added: "Today marks the start of a new journey for UK steel making and there may be more challenges ahead. That's why it's vital that the government continues to take action to deliver on the promises it's made to the industry and to develop and implement an integrated industrial strategy and a long-term vision for UK steel.
"Today also brings to an end a long period of uncertainty for steelworkers within the Long Products business. From the first moment Tata put the business up for sale, we insisted that they be a responsible seller and allow time for the right buyer to come forward and for the deal to be completed. Tata has honoured that commitment with this deal but now they must do the same for the remainder of their UK operations and work with Community through the sales process."
Got a story? Email news@theconstructionindex.co.uk