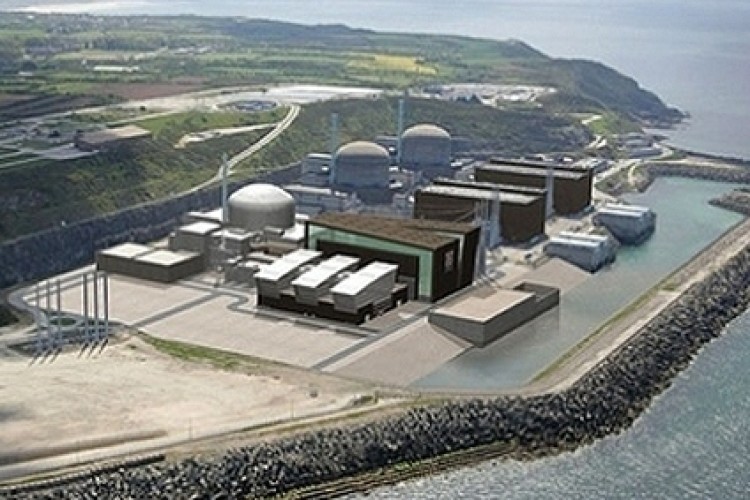 French energy firm EDF is now cleared to proceed with construction of the new Hinkley Point C. Its contractor is a joint venture of Bouygues Travaux Publics and Laing O'Rourke (BYLOR).
The European Commission was investigating the UK government's 'contract for difference' agreement with EDF for Hinkley Point C, which sets out the price that EDF can charge for electricity generated by the plant. (See previous report here.) It has now decided that the deal is "proportionate to the objective pursued, avoiding any undue distortions of competition in the single market".
Commission vice-president Joaquín Almunia, in charge of competition policy, said: "After the Commission's intervention, the UK measures in favour of Hinkley Point nuclear power station have been significantly modified, limiting any distortions of competition in the Single Market. These modifications will also achieve significant savings for UK taxpayers. On this basis and after a thorough investigation, the Commission can now conclude that the support is compatible with EU state aid rules."
But EDF Energy chief executive Vincent de Rivaz said that there had been no significant modification to the deal that it had agreed with the UK government last year. The strike price for Hinkley Point C remains set at £92.50 per MWh or £89.50 per MWh if the planned power station at Sizewell goes ahead. This 'contract for difference' ensures EDF gets a stable revenues for 35 years. It also gets a state guarantee backing any debt that EDF obtains on financial markets to fund the construction of the plant.


The Commission said that during the investigation, the UK authorities demonstrated that the support would address a genuine market failure, dispelling the Commission's initial doubts. In particular, EDF would not be able to obtain the necessary financing due to its unprecedented nature and scale.
The new Hinkley Point C nuclear power station will require debt financing of £17bn and will eventually have a capital of about £34bn.
In its judgment, the European Commission said that construction costs are estimated at £24.5bn. EDF disputes this figure and says the constrcution cost remains the £14bn (at 2012 prices) that it disclosed a year ago, plus a further £2bn of other costs before first operation, such as land purchases, planning and construction of a spent fuel storage facility. "This means total costs to first operation are expected to be close to £16bn, expressed in 2012 money. These figures have not changed," EDF said.
Start of operations is scheduled for 2023 with an expected operational lifetime of 60 years. The two reactors will produce in total 3.3GW of electricity – the largest output produced by a single plant in the UK and representing 7% of UK electricity generation. The UK will need about 60 GW of new electricity generation capacity to come online between 2021 and 2030 due to the closure of existing nuclear and coal power plants. The Hinkley Point nuclear power station will use the European Pressurized Reactor (EPR) design, which is third generation pressurized water reactor. (See previous report here.) EPR technology is not yet operational anywhere in the world. There are only three projects currently under construction in France, Finland and China which will rely on this technology.
Got a story? Email news@theconstructionindex.co.uk