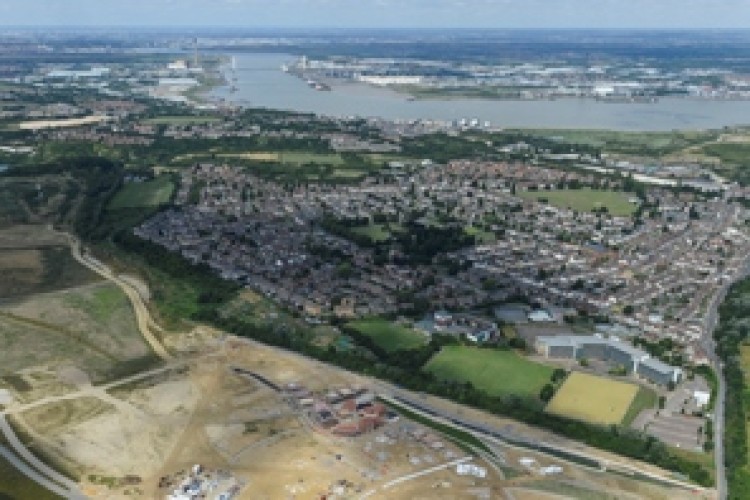 Secondary legislation will be laid later this month to establish the Ebbsfleet Urban Development Corporation (UDC) during April 2015.
The government has appointed a board of directors for Ebbsfleet UDC, which will now produce a business plan ahead of the next spending review. The aim is to develop a new garden city with an initial 15,000 homes.
The Treasury will also provide capacity funding to support Bicester's ambition to become a garden town, including assessing the potential for recoverable government investment, subject to a business case. Basingstoke and North Northants will also get funding to develop their proposals for new locally-led garden towns in those areas.
British Property Federation chief executive Melanie Leech said: "Garden Cities by themselves will not be the silver bullet to solve the current housing crisis, but they are undoubtedly part of the solution and so we welcome the creation of the Ebbsfleet UDC as a positive step towards bringing this important development forward."
Lawyer Michael Cassidy was named chairman designate of the corporation last year. Joining him on the board now are David Holt (deputy chairman), Louise Hardy, Bob Lane, David Lock and Katie Perrior.
The appointment of the corporation's chief executive is expected shortly.

David Holt was finance director of Land Securities until last year. Louise Hardy is a civil engineer and a former director of Laing O'Rourke, where her role focused on the delivery of infrastructure for the Olympic Park. As a senior project manager at Bechtel, her projects included elements of HS1 at Ebbsfleet. Most recently, she was European project excellence director at Aecom.
Bob Lane is a former chairman of London Thames Gateway Development Corporation. He was chief executive of Catalyst Corby, North Northants Development Company and Speke Garston Development Company in Liverpool.
David Lock is a town planner who served as chief planning adviser to the Department of the Environment and planning manager for Milton Keynes New Town Development Corporation.
Katie Perrior is a public relations specialist and a former Conservative councillor in Bexley. She is a former Conservative Party press officer and worked on Boris Johnson's campaign for Mayor of London in 2008.
Chairman Michael Cassidy said:"I welcome these appointments. They will ensure that the board has at its disposal the skills and expertise needed to deliver its important remit. I look forward to working with all of my fellow board members to deliver a successful garden city."
Got a story? Email news@theconstructionindex.co.uk