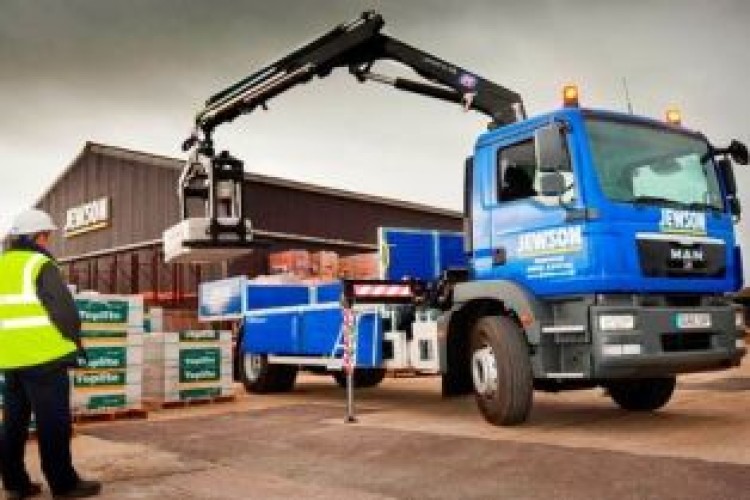 Latest sales figures show sales in Q3 2015 through the UK's general builders' merchants were up on both the last quarter and the same quarter in 2014.
Sales in Q3 2015 were 2.8% ahead of Q3 2014 and 1.7% up on Q2 2015.
The data is produced from samples taken by market research company GfK from its Builders Merchants Panel, on behalf of the BMF. It was the strongest quarter since GfK started tracking builders' merchants last year. Total sales for Q3 2015 were £1.38bn (excluding VAT).
Most sectors performed better than others. Plumbing, Heating & Electrical sales were up 10.4% in Q3 2015 compared to Q3 2014. Workwear & Safetywear sales were up 9.6% and Services was up 7.4%. In contrast Renewables & Water Management was down by 16.7%.

Sales dipped in August but bounced back 9.7% in September. However, when taking into account two fewer trading days in August, average sales value per trading day in September was £21.22m, which was 0.2% lower than in August.
BMF managing director John Newcomb said: "The Builders Merchants Panel has now returned 15 months of data, enabling us to make year on year quarterly comparisons for the first time. Most sectors have performed strongly in the last quarter. However, Renewables & Water Management stands out from other sectors with a pronounced drop in sales. It appears to have suffered since the government announced that Zero Carbon Standard for new homes would be discontinued."
GfK's updated forecast of Builders Merchants Panel sales for 2015 is now £5.15bn (excluding VAT).
The data sample represents 80% of the country's multiple generalist builders merchants, defined as those selling a mix of heavy-side and light-side products through more than three branches or with an annual turnover of more than £3m. The panel includes Buildbase, Jewson, Travis Perkins, EH Smith, Gibbs & Dandy, MKM, Bradfords, Covers and Ridgeons.
Got a story? Email news@theconstructionindex.co.uk