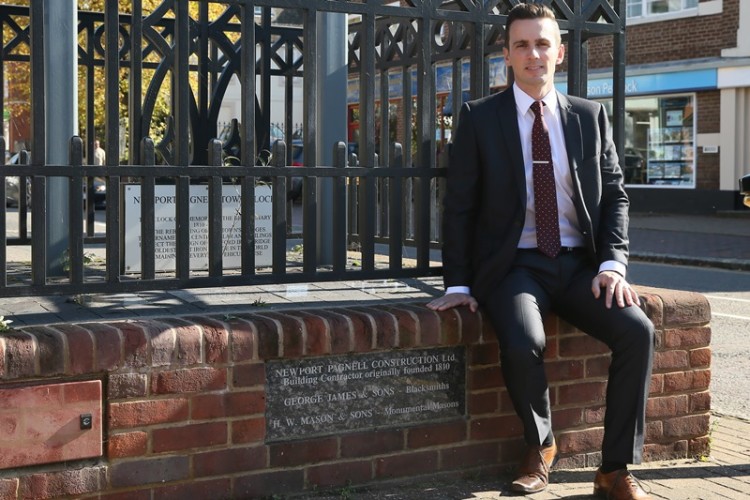 Simon Haddy has taken over from Mike Dean, who has held the role since 1976 and now becomes chairman.
Newport Pagnell Construction specialises in heritage building services and has worked on all the churches within 10 miles of Newport Pagnell at some time or other.
"It's a privilege to move into this role, but there's a lot to live up to as Mike's left some huge shoes to fill," said Mr Haddy. "I'm grateful that he'll remain on call."
He continued: "Newport Pagnell Construction's workforce possesses extremely rare skills which are at risk of disappearing within five to 10 years. For example, our carpenters restore or even make and fit windows for historic buildings. They don't teach that in colleges any more. I will make sure these skills are passed on to younger generations and don't die out. It's one of my most important duties, and the only way this can be achieved is by growing the company, which will involve a degree of modernisation."
Newport Pagnell Construction Ltd was founded as Wilford Brothers by Benjamin Wilford in 1810. The company has remained in Union Street, Newport Pagnell, ever since, providing building alterations and restoration services for heritage buildings and dilapidation services to the commercial and industrial sectors. The name was changed to Newport Pagnell Construction in 1972.
Simon Haddy will need to remain managing director until 2056 to match the average 41-year tenure of his five predecessors.
Got a story? Email news@theconstructionindex.co.uk