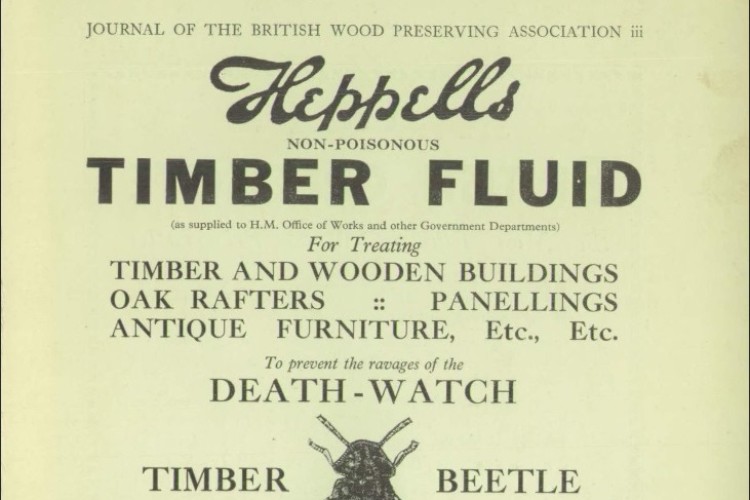 The Property Care Association (PCA) has created the digital archive, containing copies of records such as papers and conference proceedings of the British Wood Preserving Association (BWPA) since 1931, and its successor the British Wood Preserving & Damp Proofing Association (BWPDA) from 1990 onwards. 
Steve Hodgson, chief executive of the PCA, which grew out of the original BWPA and BWPDA trade associations, said: "The PCA is proud of its history, which stretches back over 85 years. This started in 1930 with the BWPA as the founding body for the industry with the key aim to spread knowledge of wood preservation with a view to prevent wastage of timber and to standardise specifications for wood preservatives and their application.
"Their remit was also to investigate all possible methods of wood preservation and to afford members opportunities for the interchange of ideas regarding improvements in wood preservation.
"The annual conventions of the BWPA, and then the BWPDA, have been captured over the years in written records and these provide an invaluable source of information for construction and property professionals alike."
The archive also contains transcripts from BWPDA conferences, with the last event featured in 1997. 
Now the tradition of recording the conferences has been restarted to capture insights shared by speakers at the events, with the recording of the 2016 PCA annual conference 'Moisture in Buildings' – held at the University of Cambridge in May – being the first to be digitised.
The archive can be found at www.property-care.org/documents
Got a story? Email news@theconstructionindex.co.uk