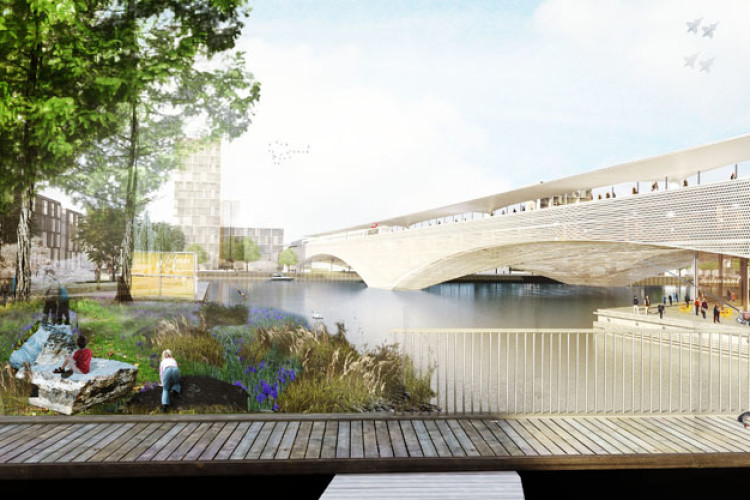 The development will form an integral part of the city centre and includes a new major transport interchange. The new design provides a rail station and bridge for the high speed Götaland line between Stockholm, Goteborg and the Skåne region, linking all major towns and cities in between.
Enhancing the attractiveness of the heart of the city is a key strategy for underpinning Linkoping's growth and development.
Buro Happold's project principal Rod Manson said: "Our infrastructure, energy and sustainability designs breathe new life into the centre, improving national and regional transport links and ensuring more accessibility to the town, and we are delighted to help deliver a sustainable regeneration of the area."
Buro Happold will be incorporating new sustainable energy systems within the designs, using a combination of decentralised combined heating and power systems, and renewable energy sources.
Buro Happold's proposal includes the design for the new railway bridge main structure which will use trusses fabricated from weathering steel. Weather steel has been chosen over carbon steel as it doesn't need protection from anti-corrosive paint, minimising future maintenance costs.  
Got a story? Email news@theconstructionindex.co.uk