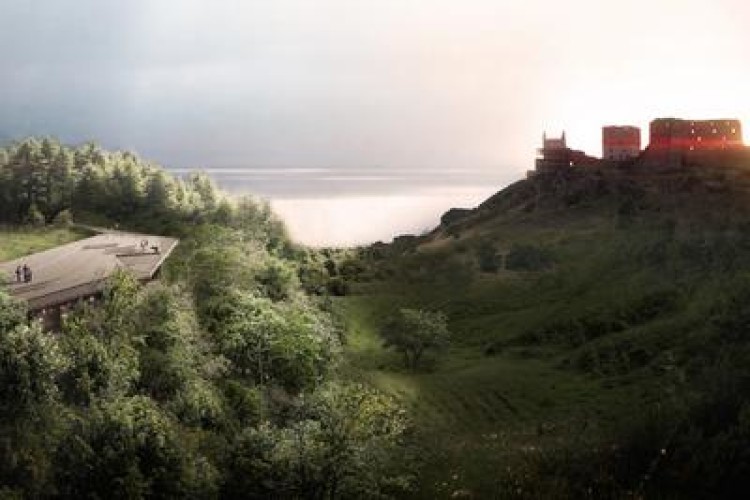 Buro Happold, in partnership with architects Arkitema and Professor Christoffer Harlang, was chosen from 53 design entries, to deliver a 45 million kroner (£5m) visitor centre, which will include an exhibition room, a café, and educational rooms to cater for approximately half a million visitors each year. The visitor centre is part of a wider project to renovate the historic castle and its environment.
Hammershus is northern Europe's largest medieval castle and is situated 74m above sea level on Hammerren, the northern tip of the Danish coastline. The 13th century castle once provided a base for the Danish crusades.
The new visitor centre will be built from materials sourced from the surrounding area, including timber and concrete using rock granulate from the cliff that will be quarried to make room for the building.
The visitor centre is designed to integrate into the landscape and thus avoid taking attention away from the castle and the natural environment. The roof will form part of the terrain and continue the public footpaths, which will provide a view of the castle.
Jo Gamwell, Buro Happold's project leader, said: "The centre is used only during the summer months and is operated by volunteers rather than facility managers so it was important to provide simple systems which catered to the needs of individual visitors and larger school groups in summer weather."
The visitor centre will be opened in the spring of 2016.
Got a story? Email news@theconstructionindex.co.uk