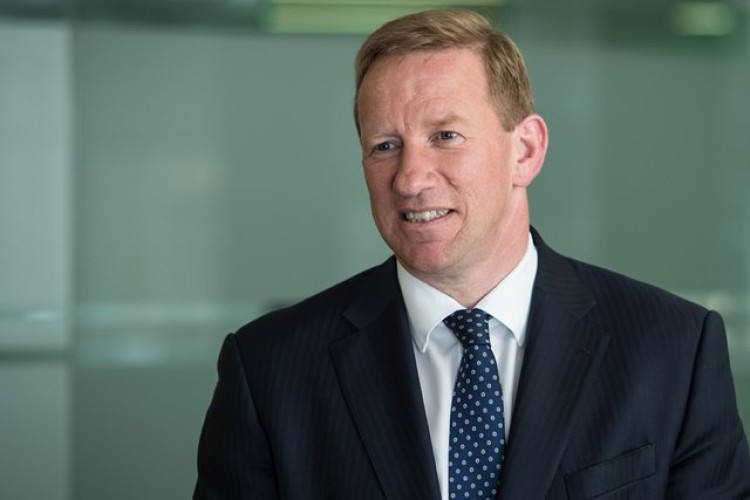 For the year to 30th June 2016, Barratt Developments generated pre-tax profit of £682.3m (2015: £565.5m), a new record high for the company, on revenue up 13% to £4,235m (2015: £3,759m).
Return on capital employed rose to 27.1%, up 3.2 percentage points.
Total housing completions of 17,319, including joint ventures, was Barratt's highest for eight years (2015: 16,447).
Over the last five years Barratt has now built more than 75,000 homes.
Chief executive David Thomas said that the company was looking to off-site manufacturing processes to mitigate any impact of labour shortages. "Whilst we have seen an increase in the supply of skilled sub-contractors over the past year, there remains an industry shortage in the UK, with increases in labour costs remaining the largest driver of overall build cost inflation," he said. "We are currently well placed with the necessary labour to meet our operational and quality requirements. We are also seeking to increase efficiency through the use of timber frame on over 1,300 plots during FY17 and through the use of alternative offsite manufacturing options."
In the year to 30th July 2016 Barratt built 988 timber frame homes.

He said that market demand remains good across the regions, except for the top end of the market in the capital. "In London, we have seen strong demand at price points up to £600,000, reflecting the benefit of the increase in the Help to Buy (Equity Loan) qualifying value limit to 40% in London. Above this price point, sales rates have slowed," he said.
Since July, trading conditions in the north and Midlands have been stronger than those seen in the south, he said.
Summarising the results, Mr Thomas said: "The strong operational and financial performance in FY16 reinforces the progress we have made over the last few years as does our disciplined volume growth. This was underpinned by our fast asset turn model and our industry leading customer service and construction excellence.
"We have started the new financial year in a good position, with £592.0m year-end net cash, a healthy forward order position and an experienced management team in place. We have industry leading quality and customer service, and talented employees. There remains an under-supply of new homes, strong government support including Help to Buy (Equity Loan), and a mortgage market willing to lend. As a result, we remain confident in the underlying fundamentals of both the housing sector and our business.
"Our sales trends since the start of the new financial year have been encouraging, and underpin an increasingly 'business-as-usual' stance whilst we continue to monitor consumer, economic and other lead indicators closely following the EU referendum vote."
Got a story? Email news@theconstructionindex.co.uk