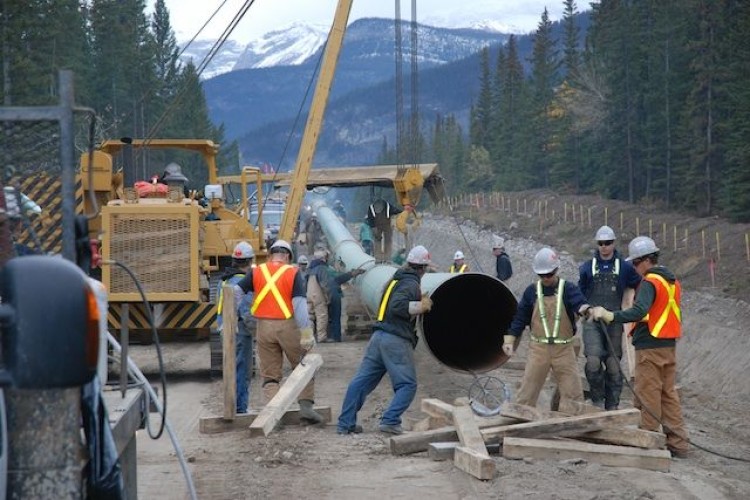 For almost 60 years, the pipeline system has been providing the only West Coast access for Canadian oil products.  The proposed expansion, if approved, would create a twinned pipeline that would increase the nominal capacity of the system from 300,000 barrels per day, to 890,000 barrels per day. Work would involve approximately 980km of new pipeline plus reactivation of a further 193km.
The NEB's finding that that the project is in the public interest will allow the scheme to proceed with 157 conditions, approved. The federal government will make the final decision in December 2016.
 "Trans Mountain is pleased with the NEB's recommendation," said Ian Anderson, president of Kinder Morgan Canada. "The decision is the culmination of a lengthy and thorough regulatory review process and considers the many thousands of hours of environmental and technical studies, scientific evidence and community engagement that has been part of this comprehensive assessment. After an initial review of the report, Trans Mountain believes the 157 Project-specific conditions, many in response to input from Intervenors, are rigorous and appear to be achievable." Trans Mountain continues to analyze the NEB's conditions for implications to community commitments, costs and Project timeline, but is still expecting the in-service date to be December 2019."

He added that building the pipeline will bring both dollars and many thousands of jobs for communities in British Columbia and Alberta at a time when our economy needs it most.
In spring 2012, Kinder Morgan Canada announced it would move forward with its proposed plans to expand the existing Trans Mountain Pipeline system – between Edmonton, Alberta, and Burnaby, British Columbia – following commitments received from its customers. The Conference Board of Canada found that the project is expected to generate CA$46.7bn in government revenues and 802,000 person years of employment, the equivalent of 40,000 jobs each year, over more than 20 years.
Got a story? Email news@theconstructionindex.co.uk