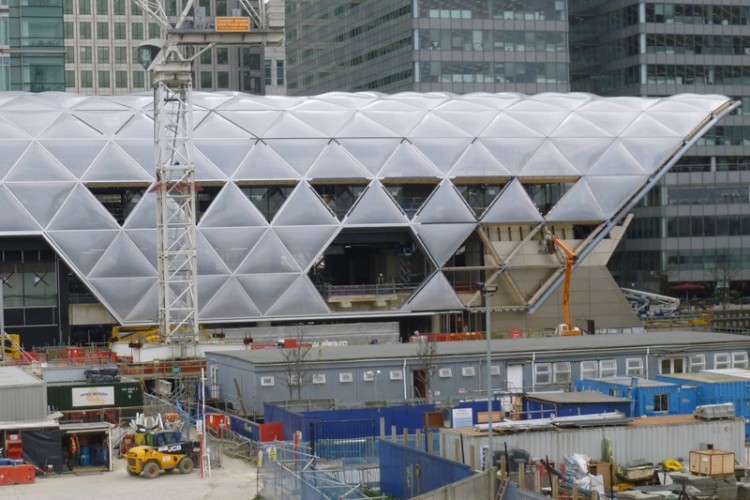 The main structural works for Canary Wharf Group's four-storey retail development above the station are also complete. Work is now focusing on the services and fit out of the upper levels which are intended to open in a phased approach over the next three years.
There are a total of 56 elliptical louvres in the roof structure, 350mm in depth, made of anodised aluminium. This allows air to flow to the roof garden below, which will be open to the public from next year. There will also be 115,000 sq ft of shops, bars and restaurants, with the first phase due to open in May 2015, three years before the station.
Canary Wharf Group began work on the new Canary Wharf station in May 2009, by creating a 250m-long and 30m-wide coffer dam in the waters of North Dock, using a new 'silent' piling method. The station box was then built top down, 28m below the water surface to create the ticket hall and platform levels.
John Garwood, Canary Wharf Group secretary & legal counsel, said:  "The project has run smoothly and on schedule. The completion of the roof marks the final stage of construction. It will certainly be a stunning building of architectural significance for the UK, and a world-leading showcase of innovative design."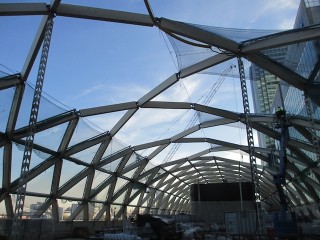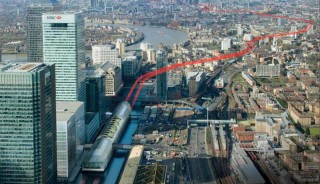 Got a story? Email news@theconstructionindex.co.uk