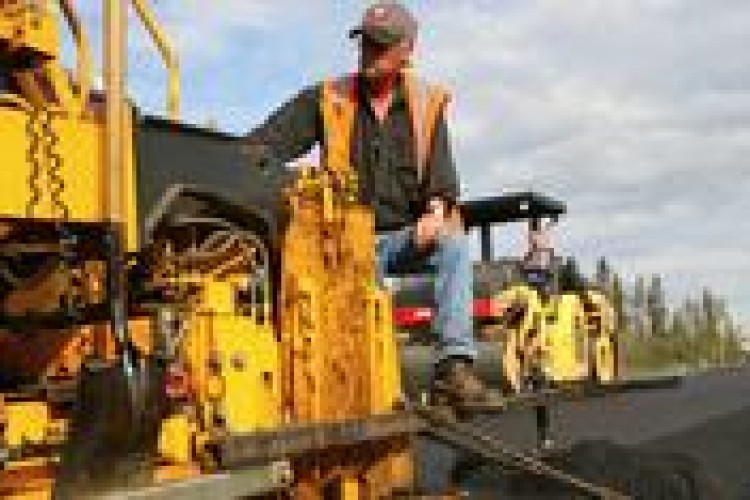 They have filed a court application over Alberta Transportation's deal with Emcon, announced last week. The five companies that currently maintain Alberta's provincial highways have joined forces to take legal action against what they describe as a costly and potentially illegal deal, approved by the Alberta Minister of Transportation, in the matter of Carillion Canada's bankruptcy proceedings.
Alberta Highway Services, Carmacks Maintenance Services, LaPrairie Works, Ledcor Highways and Volker Stevin Highways said that they are competitors "but we share a common concern in this case".
The court application requests judicial review of the government of Alberta's role in an agreement that was announced by the Alberta Minister of Transportation last week. The agreement assigns highway maintenance contracts covering 40% of Alberta highways to Emcon Services, a British Colombia company. "Emcon was reportedly granted better terms than those of the previous owner of the contracts, Carillion Canada," said a statement from the companies.
"We have no objection to Emcon or any other company entering Alberta under a fair, competitive and transparent process," said the companies. "We ask only that experienced, proven Alberta maintenance companies be given an equal opportunity to compete for business in Alberta.
"We are therefore asking the Court to review whether the Alberta Minister of Transportation, Brian Mason, violated his government's legal requirements by granting contractual concessions and extensions in favour of one company, effectively sole-sourcing contracts worth over half a billion dollars of public money over several years.

"As Carillion is under creditor protection, its assets were sold as part of a court supervised process in Ontario. Carillion's Alberta and Ontario road maintenance contracts were marketed as a single package of assets. Our group's smaller members were thereby shut out because they operate today only in Alberta. Our larger members were blocked by the Minister's own rules around reducing the number of maintenance contracts that any one firm can hold in Alberta. We did recommend a made-in-Alberta solution to the Minister many weeks ago; it is disappointing that he did not stand up for that solution."
The contractors go on to say that this is not just an asset sale as the minister has claimed, as it is apparently on more favourable contract terms for Emcon than previously existed. They call on the minister to disclose details of the new contracts, rather that waiting until the deal is finalised, "so that Albertans can assess whether this deal is in the public interest".
The contractors said that they agree with the need to ensure Carillion's Alberta employees. "As we have told the Minister consistently, our companies are prepared to hire those workers," said the Ledcor statement. "Our five companies collectively employ nearly 1,000 Albertans in our road maintenance businesses."
They concluded: "We struggle to understand why the competitive playing field has suddenly been tilted so sharply toward one non-Alberta company."
Got a story? Email news@theconstructionindex.co.uk