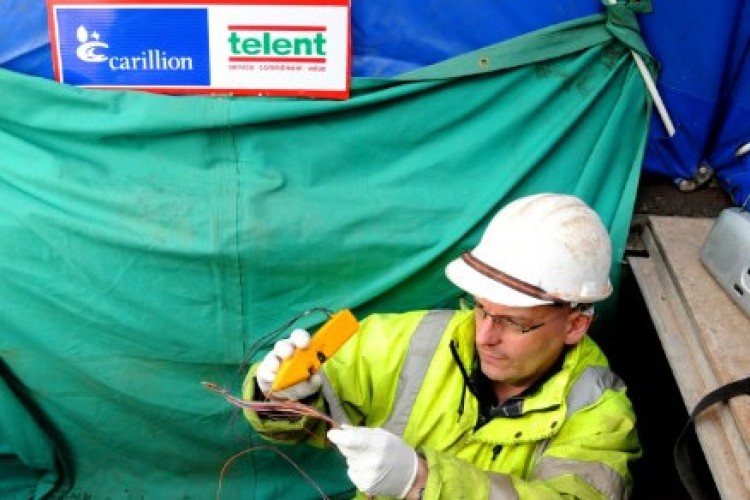 A Carillion joint venture has been appointed as a preferred supplier by BT to support the delivery of its broadband delivery UK (BDUK) programme to 33 local authority regions.
Carillion Telent, 60% owned by Carillion and 40% by technology services company Telent, will work with BT on the BDUK programme for the next three and a half years. The contract has the potential to be worth up to £500m to the joint venture, Carillion said.
Carillion Telent has been BT's preferred infrastructure services supplier since 2010. The new contract represents an extension of the existing arrangement. 
The BDUK programme is expected to make super-fast broadband available to rural areas.  BT has secured contracts with local authorities across the UK to deliver broadband access in their areas and has appointed Carillion Telent as its preferred supplier in 33 regions. The contractor will provide civil engineering, cabling, poling and other infrastructure services.
Carillion chief executive Richard Howson said:  "We are delighted to have extended our relationship with BT with this contract for BDUK. I believe this reflects our commitment to providing high-quality, value for money services and to building strong, long-term relationships with our customers. We look forward to working with BT to deliver BDUK, which will make a vitally important contribution to improving the UK's broadband network and creating real benefits for the UK economy."
Got a story? Email news@theconstructionindex.co.uk