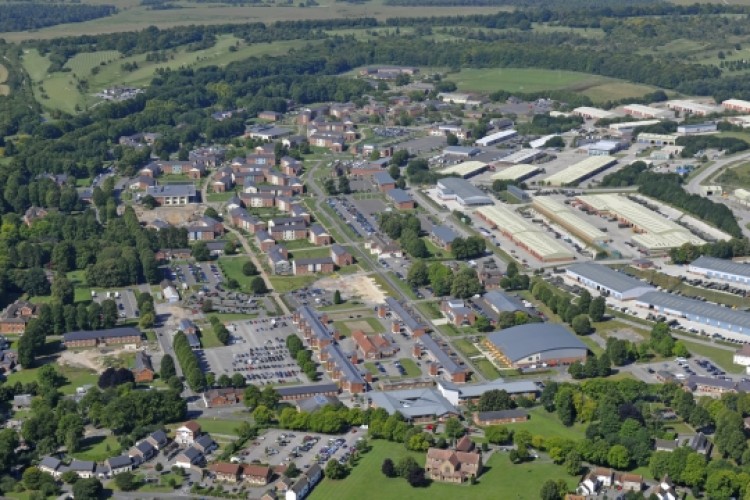 The work supports a series of unit moves within the UK, and the return and resettlement of troops from Germany by 2019, with delivery across Salisbury Plain Training Area and at Aldershot.
The Aspire Defence Capital Works JV will design and construct 130 new buildings, together with extensions and alterations to existing buildings and associated infrastructure.  
The construction works have an estimated value of £680 million, of which Carillion's share will be 50%.  Work is expected to start immediately with completion scheduled for 2020.
Aspire will provide facilities management and maintenance for the assets to be constructed and also for the increased military population across the garrisons under Project Allenby/Connaught (PAC), a 35-year contract let by the Ministry of Defence to Aspire Defence in 2006.  

This contract variation will add approximately a further £430m of support services revenue over the remaining 25 years of the contract, of which Carillion's share will be approximately £215m. This additional service provision will begin as soon as construction of the first asset is completed, which is expected to be in May 2017, and will run until 2041.
Since contract signing in 2006, Aspire has continued to deliver the construction element of PAC, the largest infrastructure Private Finance Initiative (PFI) project ever let by the Ministry of Defence, with approximately 550 new and refurbished buildings completed to date in an eight-year programme. This includes living and working accommodation at Tidworth, Perham Down, Bulford, Larkhill, Warminster and Aldershot.  
Carillion chief executive Richard Howson said: "We are delighted that Aspire Defence and its sub-contractors Aspire Defence Capital Works and Aspire Defence Services have been selected by the Ministry of Defence to deliver this major element of the Army Basing Programme.  
"I believe this reflects the successful delivery of new living and working accommodation along with associated assets for Project Allenby/Connaught, together with the high-quality, value for money services that will continue to be provided for this project.  We look forward to continuing our strong relationship with Aspire Defence and to working together on behalf of the Ministry of Defence to create the accommodation and deliver the facilities manage services needed for the successful delivery of its Army Basing programme."
Got a story? Email news@theconstructionindex.co.uk