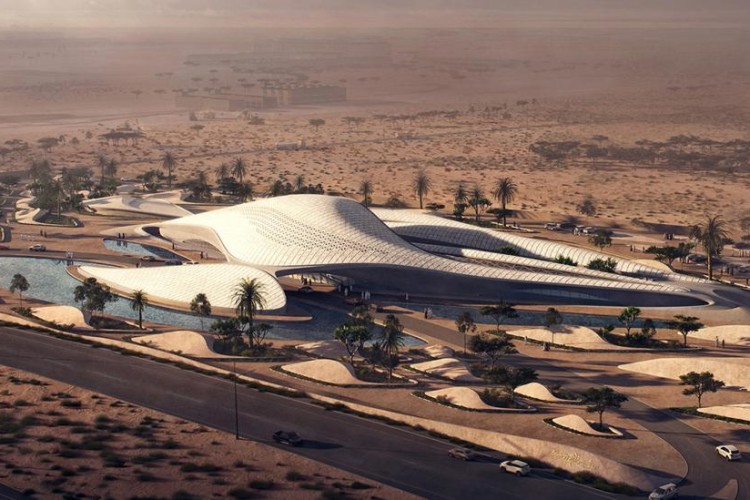 The two UK businesses have been appointed to build new headquarters in Sharjah for Bee'ah, a UAE-based waste management company.
Carillion group finance director Zafar Khan said: "Our ability to offer our customers in the region the support of UK Export Finance is an invaluable asset, making our bids more attractive and helping us win contracts in a competitive global marketplace."
Bee'ah's new HQ was designed by the late Dame Zaha Hadid and will be built by Carillion under a contract worth tens of millions of pounds. In addition to its use of renewable and recoverable energy, recycled materials will be used in its construction.
International trade secretary Dr Liam Fox said: "Our support to help Carillion secure this contract shows the UK's global leadership in sustainable engineering, and our pioneering expertise in developing smart cities and green buildings for the future. The UAE is a key partner in the region and 5,000 UK companies work in there. Through UKEF, the Government is ensuring that British firms can be the first choice to support the country's ambitions."

The headquarters will be powered by low- and zero-carbon sources, including solar power and waste-to-energy and will be one of the most advanced buildings in the region. Using British architectural and construction expertise, the design has been developed to use natural light and temperature management systems where possible.
Bee'ah chairman Salim bin Mohamed Al Owais said: "As pioneers in environmental sustainability in the Middle East, Bee'ah is proud of our international alliances and the partnerships we have forged to advance our ambitious strategic goals. This agreement is a significant moment in the history of the region. It demonstrates Bee'ah's dedication and commitment to delivering on promises to the people of the UAE by providing tangible solutions to the greatest environmental challenges that face modern civilisation."
The new HQ is expected to be operational by the end of 2018, moving towards the major milestone of being powered by 100% renewable energy by 2021.
The financing deal provides for both the construction and design of Bee'ah's new headquarters; UKEF will support the Carillion and Zaha Hadid contracts under its Direct Lending Facility. HSBC Bank Middle East has acted as arranger on the transaction, and HSBC Bank is the agent.
Got a story? Email news@theconstructionindex.co.uk