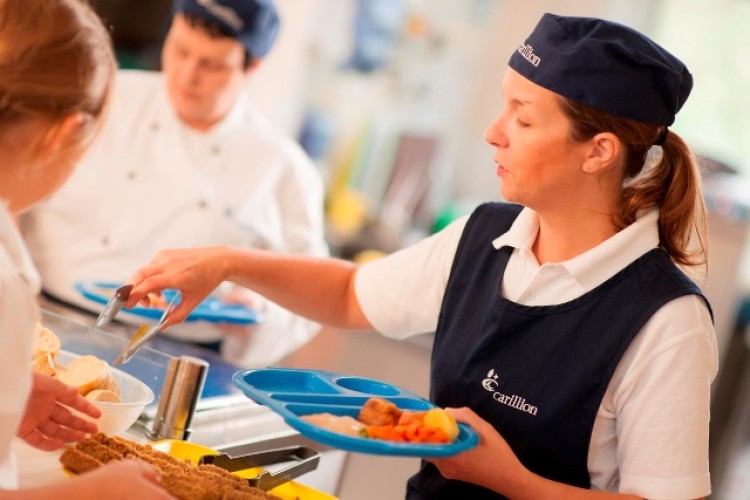 Carillion has revealed that it has spent the week in meetings with several of Balfour Beatty's major shareholders persuading them of the merits of a merger for the two companies.
Carillion says that if it gets its hands on Balfour Beatty it can achieve savings of £175m a year by combining the overheads of the two companies, primarily by imposing on Balfour Beatty what it regards as Carillion's lower cost operating systems.
Carillion says that it has identified synergies across:
back office, head office, and support function savings as well as from applying Carillion's business operating model to Balfour Beatty's UK business – £82m a year saved here.
supply chain: using Carillion's category management and demand planning solution, and through purchasing and procurement efficiencies – £36.5m a year to be saved here.
information and communications technology (ICT): using Carillion's outsourced back office solution, and through standardisation of systems and processes – £13m a year saved here.
consolidation of the two groups' property portfolios in overlapping areas, including head office, would save £17.5m a year.
plus a further "£26m of annual recurring cost savings from agency labour, fleet, insurance and general overhead savings, including through the application of Carillion's lean operating structure".
If the merger goes ahead before the end of this year, 40% of these synergies would be realised by the end of 2015 and the full 100% by the end of 2016, Carillion has been telling shareholders.
However, the restructuring would cost £225m to implement.
On Monday Balfour Beatty issued a statement setting out in detail why it had rejected Carillion's merger proposals. (See previous report here.) Carillion is clearly not yet ready to walk away.

Carillion has proposed that Balfour Beatty's shareholders receive an additional cash dividend (or equivalent) of 8.5 pence per Balfour Beatty share (£59m in total) at the time Balfour Beatty's final 2014 dividend would have otherwise been paid in 2015. This would be in addition to the final 2014 dividend they would be entitled to receive as shareholders in the enlarged group.
Carillion's envisaged business plan for the group is to refocus significantly the UK construction services business, similar to the rescaling it undertook of its own construction business, avoiding low margin projects.
Growth would be focused on support services. Under Carillion's guidance, two-thirds of the combined group's operating profit would derive from services and investments with just one-third coming from construction. This is despite Balfour Beatty being the UK's biggest construction company. Last year Balfour Beatty made £2.8bn revenue from UK construction alone. Carillion only turned over £3.3bn across its entire group.
In a statement this morning Carillion's board said: "Carillion continues to believe in the powerful strategic logic and financial benefits of a merger with Balfour Beatty and is therefore continuing to consider its position. Carillion will make a further announcement in due course."
In a separate statement today Carillion also reported its financial results for the first six months of the year, showing 5% rise in profit and a further 5% decline in turnover. (See report here.)
Got a story? Email news@theconstructionindex.co.uk