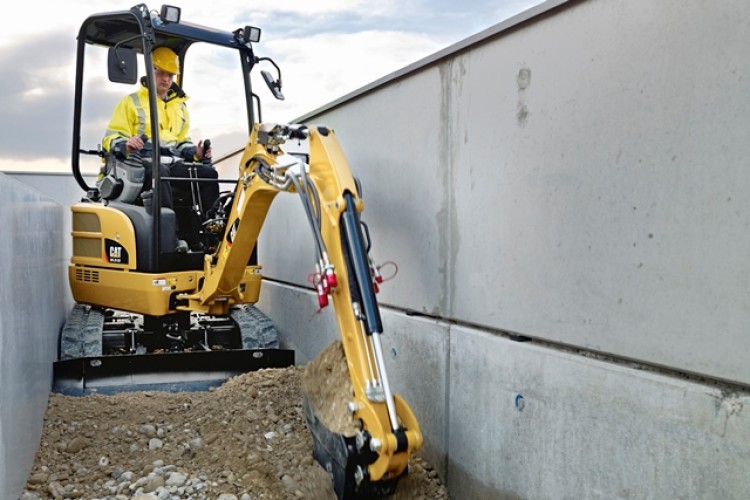 Caterpillar has decided to shift design and production of the sub-three-tonne diggers to its own facilities under its Building Construction Products division, starting in 2018.
Five of the current models – the 301.4C, 301.7D, 301.7D CR, 302.2D and 302.4D – manufactured by Wacker Neuson in Hörsching, Austria will phase out in mid-2018.
The 302.7D CR will phase out at the end of 2019. The 300.9D will also phase out at the end of 2019 or later if mutually agreed by both parties.
"Wacker Neuson has been an excellent alliance partner, providing Caterpillar high quality mini excavators in this smaller size class for the past several years," said Korey Coon, Caterpillar general manager with responsibility for mini hydraulic excavators and small track-type tractors. "The market for these products has grown, and we believe that internally designing, manufacturing and distributing these excavators will provide an even higher value to our customers, dealers and shareholders."

Spare parts availability, technical support and warranty for current models will continue as Caterpillar and Wacker Neuson work together going forward. Other products sold and serviced by Wacker Neuson at Cat dealers and rental stores will not be affected.
Wacker Neuson said that the alliance, which began in 2010, had "provided positive brand enhancements for both parties in the competitive market segment of mini excavators".
It added that it would continue to sell its excavators, from 800kg to 14.5 tonnes operating weight, through its own distribution channels. "Wacker Neuson will continue to focus on delivering innovative products that provide customers with even more value added," it said. "Caterpillar will continue to purchase selected products made by Wacker Neuson to complement their own product offering in the future beyond the end of the alliance in 2018."
Got a story? Email news@theconstructionindex.co.uk