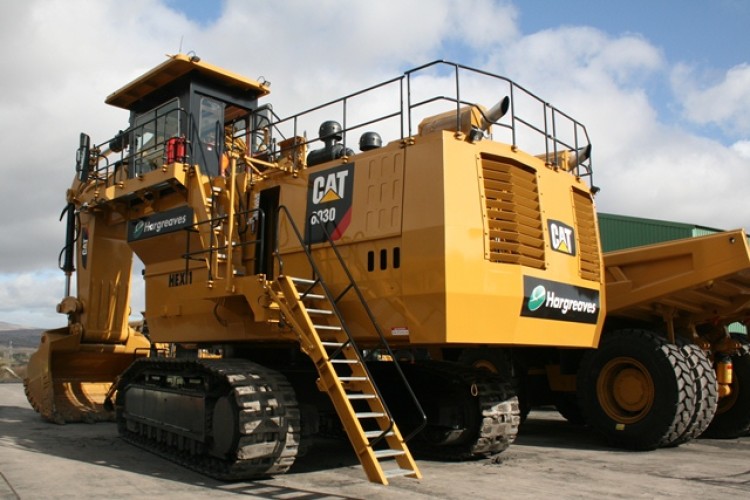 Sales and revenues for full-year 2013 were US$55.7bn [£33.7bn], down from $65.9bn in 2012. The decline in sales and revenues was primarily driven by a sharp drop in sales of new machines for mining. Profit per share was down 32% to $5.75, compared to $8.48 in 2012.
 "Despite a sales and revenues decline of about $10bn [£6bn], we set a record for operating cash flow, strengthened our balance sheet and improved our overall market position for machines," said Caterpillar chairman and CEO Doug Oberhelman.
"We expected there would be a decline in mining sales in 2013, and it turned out to be worse than we anticipated. As a result, we took substantial actions to reduce costs which helped mitigate the impact on profit."
Global sales of construction equipment held steady although a cost cutting programme for the construction equipment division is under way in Europe as part of a wider $500m restructuring that is mainly focused on the mining sector.

As well as losing $10bn in sales, Caterpillar also shed 9,703 employees during the year.
A bright spot was a rise in excavator sales to China, contributing to a 20% growth in revenues in China to $3.5bn.
Sales and revenues in 2014 are expected to be similar to 2013.
Mr Oberhelman said: "We see some signs of improvement in the world economy, which should be positive for sales in our Construction Industries and Power Systems segments. However, despite our expectation that mine production will continue to increase, we expect mining companies to further reduce their capital expenditures in 2014. As a result, we're expecting sales in Resource Industries to decline modestly. We've already taken a number of restructuring actions to help improve our financial results and expect to take additional actions in 2014. We continue to be cautious and are making the tough decisions necessary to better position us down the road when economic conditions improve and our sales rebound."
Got a story? Email news@theconstructionindex.co.uk