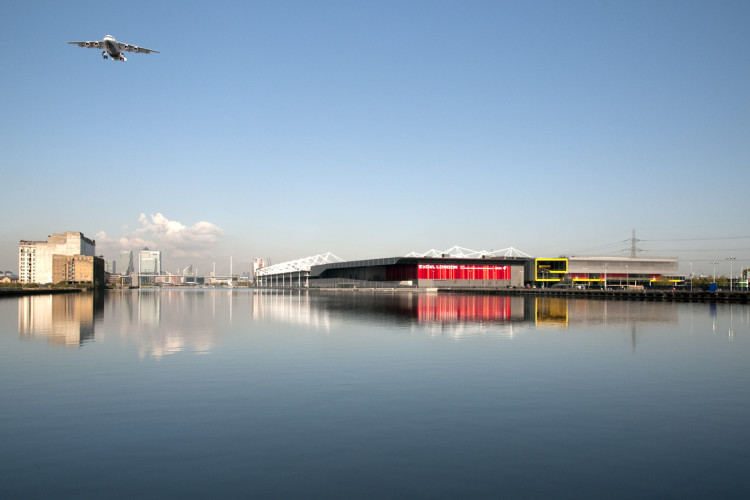 To ensure the new space was thermally efficient, Grimshaw Architects specified Celotex CW4000 cavity wall insulation.
Built by main contractor Sir Robert McAlpine, the extension to ExCeL has seen it become London's second largest Olympic venue. With a huge amount of experience in designing striking yet highly effective large span buildings, Grimshaw Architects created a building that not only offers vast amounts of flexible space, but also a building that has impact and intrigue. This is emphasised by the building's large spiral, which slices through the structure, creating a focal point along with a bridging element, an entrance vestibule, a space for restaurants and a breakout space.
The structure of the extension features a number of different elements including a 5 metre high brick base above which a number of different cladding finishes are used. These included metal cladding, curtain walling, polycarbonate and an innovative aluminium mesh.
Being such a vast building, heating costs would be extremely high without a thermally efficient solution. A key element of ensuring minimal heating costs was the choice of insulation for the 5 metre high cavity wall base. Celotex CW4000 was chosen for its proven performance.
Working with brickwork contractor Lyons & Anott, Celotex provided some 6,000 square metres of its 40 mm thick CW4000 insulation boards. Celotex CW4000 has been specifically developed for partial fill cavity wall applications. Made from PIR (polyisocyanurate) with foil facers for improved emissivity, the product achieves a super low lambda of 0.022W/mK. This impressive lambda value enables specifiers and installers to achieve better U-values whilst using thinner insulation solutions.
The impressive thermal efficiency of the Celotex product also enables architects and specifiers to meet the Building Regulations with greater ease.  With Part L of the Building Regulations recently enhanced, high performance PIR products play an essential part in aiding the 25% reduction of the UK's carbon emissions. The boards, which are available in a range of thicknesses, from 25mm-100mm, hold uniform thermal performance across the product for supremely reliable performance.
In addition to excellent thermal performance, Celotex CW4000 has low Global Warming Potential and zero Ozone Depletion Potential. Further emphasising its impressive credentials, the product has achieved an 'A+' rating when compared to the BRE Green Guide 2008.
As well as being a popular choice with specifiers for its performance and reliability, Celotex CW4000 is also a hit with contractors. With a good strength to weight ratio, the boards are easily handled and can be cut and shaped onsite with hand tools. This makes them quick and easy to install, essential for a project the size of ExCeL.
Available in conveniently sized boards for installation between cavity wall ties, the CW4000 boards were placed between the brick built cavity wall by Lyons & Anott operatives. They held them in place using clip-ties to create a high performance thermal envelope. Unlike fibre and mineral wool insulation, Celotex CW4000 boards do not trap moisture, making them the perfect choice for cavity walling applications, as high levels of moisture can often affect the integrity of the structure.
As well as cavity walling applications, Celotex offers products that can be used in a variety of other applications, including pitched and flat roofs, timber and steel frames and in under-screed flooring.
Now complete, the extension project has taken ExCeL London to around 100,000 sqm of flexible flat floor exhibition and conference space. The 32,500 sqm column free extension offers exhibition space, with the potential to house a 5,000 seated convention venue. It represents a major investment in providing event facilities of world scale in London, as well as supporting the capital's ambition to host an increasing number of high profile domestic and international shows.
Got a story? Email news@theconstructionindex.co.uk