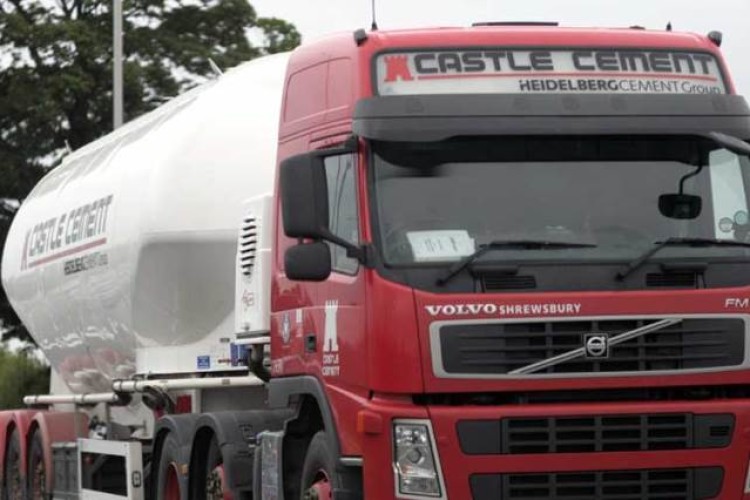 Strike action is planned for 26th-27th February but last-ditch talks between the Unite union and Castle Cement management are being held today (15th February) in a bid to reach a settlement.
If industrial action does go ahead, deliveries of bulk and ready-packed cement from eight depots to customers across the UK will be hit. The company is part of the Hanson HeidelbergCement Group.
According to the union, the two-year pay offer would have meant a 2% increase from 1st January 2018 and, for 2019, an increase on basic pay linked to the consumer price index (CPI), capped at 3%.
Approximately 240 workers voted by 89% for strike action and by 97% for industrial action short of a strike over.

The drivers will strike for one shift covering 26-27 February. They will also not spend overnights in their vehicles or use their cab phones between 26th February and 20th May; and they will withdraw goodwill for the same three month period, with no training of new or agency drivers.
The depots affected are at: Avonmouth, Bellshill (North Lanarkshire), Birmingham, Clitheroe (Lancashire), Kings Cross (London), Middlesbrough, Mold (north Wales) and Stamford (Lincolnshire).
Unite national officer for road transport Adrian Jones said: "Our members deliver a variety of supplies to builders and companies across the UK, including Hinkley Point and Crossrail – these deliveries will be hit by this strike action and withdrawal of goodwill at the eight depots.
"Our members regard the two-year pay deal on the table as very unsatisfactory, given the current rate of inflation and soaring cost of living. The proposals also don't reflect the strong contribution that they make to the company's profitability."
Got a story? Email news@theconstructionindex.co.uk