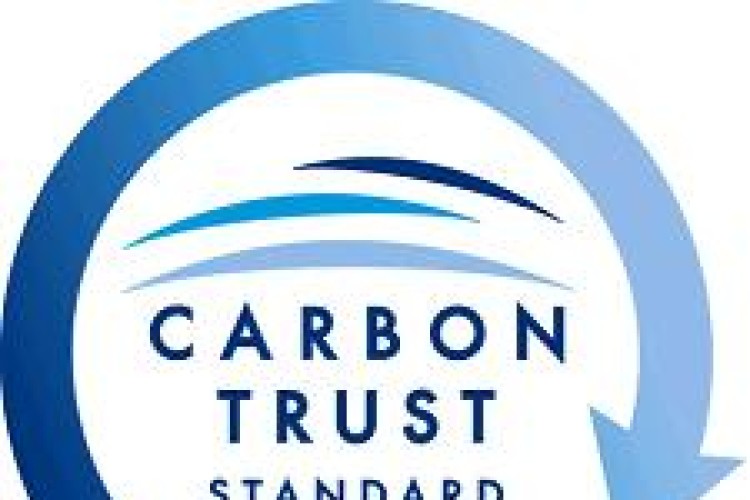 The Carbon Trust Standard is the world's first award that recognises organisations for real carbon reduction. Based on a rigorous, independent assessment, it certifies that organisations have measured, managed and reduced their carbon emissions across their own operations, and are committed to reducing them year on year.
As part of CEMEX UK's broader environmental programme, the company has recorded energy, CO2, waste and water for every site through the company's own software system, 'Environmental Footprint Tracker' and measures them through certified management systems to benchmark best practice and set reduction targets.  
This process is applied not only to the manufacture of the building materials but includes CEMEX's fleet of vehicles to give holistic data about the company.
A vital element in the reduction of carbon emissions by CEMEX is the use of alternative fuels to part-replace fossil fuels in the production of cement.  Usage of alternative fuels has been increased by 30% during 2008 and 2009.
A further contributor in reducing emissions is the use of by-products from other industries, such as fly-ash from power stations. As a component of factory-blended cements, this can lower the embodied CO2 of a concrete mix by up to 40%. The substitution rate has been increased by almost 50% over two years.
Andy Spencer, Sustainability Director for CEMEX UK comments "We are delighted to have achieved the Carbon Trust Standard.  It is a highly respected standard and is an effective way of demonstrating and communicating to our customers, suppliers, colleagues and other stakeholders that we have and will continue to take action on climate change.  
"We are one of the UK's largest building materials companies and our products are part of the fabric of a more sustainable Britain. As well as the Carbon Trust Standard we are also the first cement company in the world to be able to use the Carbon Trust's Carbon Reduction Label, which quantifies the carbon footprint of our bagged cement products. Cutting carbon is a priority for our business and our vision is of a successful, more sustainable CEMEX that makes a positive contribution to people and the environment."
Harry Morrison, General Manager for the Carbon Trust Standard Company said "Achieving the Carbon Trust Standard shows that CEMEX UK is taking serious and credible steps to manage and reduce their carbon footprint. We congratulate CEMEX UK on their achievement of the Carbon Trust Standard and commend their commitment to genuinely measure, manage and reduce their carbon emissions on both a corporate and on a product level."
Got a story? Email news@theconstructionindex.co.uk