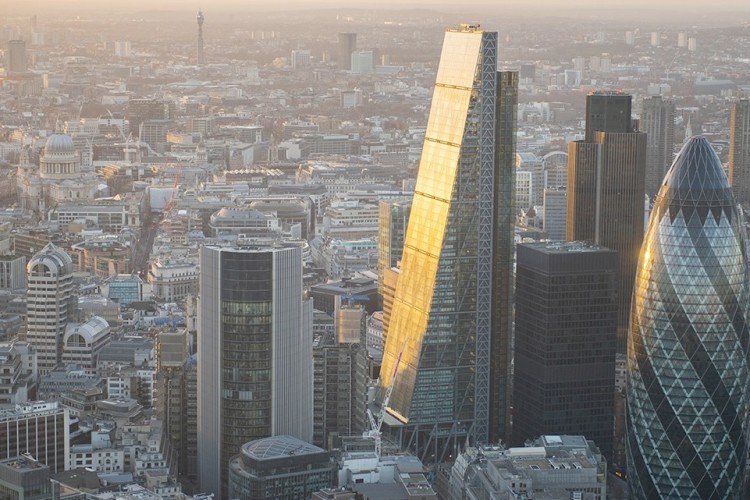 Steelwork contractor Severfield has already spent £1m on remedial works to fix bolts on the Leadenhall Building, more commonly knowns as the Cheesegrater, and expects total costs to reach £6m.
Lawyers are seeking to apportion blame.
Severfield had enough problems building the Cheesegrater in the first place. It lost £10m on the original project and cost the then chief executive Tom Haughey his job.  It is still costing it today.
Huge bolts began falling off the 238m-high skyscraper in November 2014, just months after the building opened. Tests found that bolts were fracturing due to hydrogen embrittlement, a material failure mechanism within the bolt material.
Severfield's remedial works to replace all bolts identified as being at risk of failure is being undertaken in conjunction with developer British Land, main contractor Laing O'Rourke and structural engineer Arup.
In a statement today, Severfield said: "Whilst these works progress, discussions continue to agree where the liability for the costs of the programme should rest. The group incurred costs of £1.0m relating to the remedial works programme during the financial year and estimates that its total costs will be in the region of £6.0m. A non-underlying charge has been recognised for these costs as at 31st March 2015."
Despite these problems, chief executive Ian Lawson, who joined from Kier in 2013, says that Severfield has now largely turned itself around and made a profit last year.


In the year ending 31st March 2015 Severfield made a pre-tax profit of £144,000 on revenues of £201.5m. The previous year it lost £2.6m before tax on £231.3m revenues.
An operational improvement programme in the UK, focusing on profitability rather than turnover, contributed to an increase in the underlying operating margin from 3.3% to 4.5%.
Even the troublesome Indian joint venture nearly managed to break even. It cost Severfield just £200,000 of losses last year compared to £3m the previous year.
Mr Lawson said: "We are very pleased with the continued good progress made across the business, both in the UK and India, operationally and financially.  Margin improvement is being sustained, we have a very solid order book and pipeline and we are particularly pleased that we have recommended the reintroduction of a final dividend.
"Our cash flows and balance sheet remain strong. Furthermore, our continued investment in our equipment, brand, market position and our people means that we have the skills and capacity to sustain momentum and fulfil demand, securing key projects in growth sectors as the UK, and Indian, infrastructure markets continue to develop.
"The group is well placed for the future and the board is confident that we will be able to maintain improved shareholder returns."
Got a story? Email news@theconstructionindex.co.uk