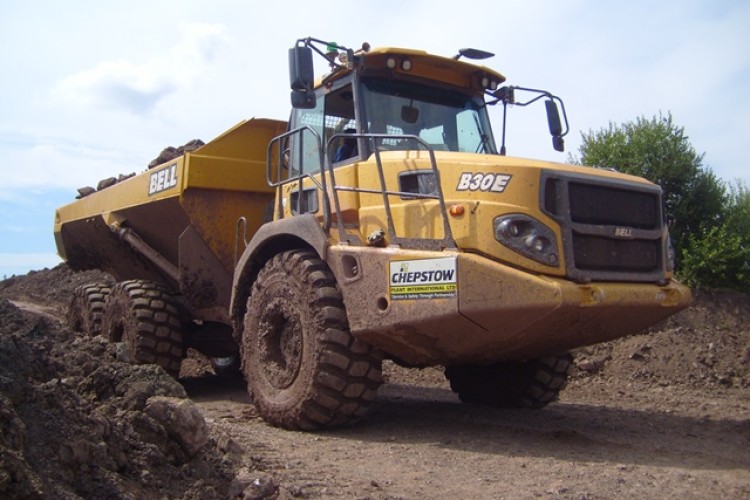 The order follows the purchase of 11 Bell ADTs last year, but these are Chepstow's first from the  E-series.
"We have been using Bell D-series trucks for over 10 years and they have always delivered in terms of performance, reliability and fuel efficiency, backed by exceptional customer service and support," said Chepstow managing director John Corcoran. "After seeing what Bell has delivered with its new E-series, we are confident that we now have a solution that will maintain and even exceed the current high standards."
Chepstow Plant International now has more than 25 Bell ADTs in its fleet, ranging in size from 25 to 50 tonne capacity.  The current order is for 30-tonne B30E models, which are reckoned to offer the most versatile solution for the wide range of projects in the Chepstow portfolio. Applications are likely to include sand and gravel, clay mill and open cast projects.
The B30E has been developed to deliver increased production payloads, and can now handle 28,000kg per load – an increase of 1,000kg over its predecessor. 
Got a story? Email news@theconstructionindex.co.uk