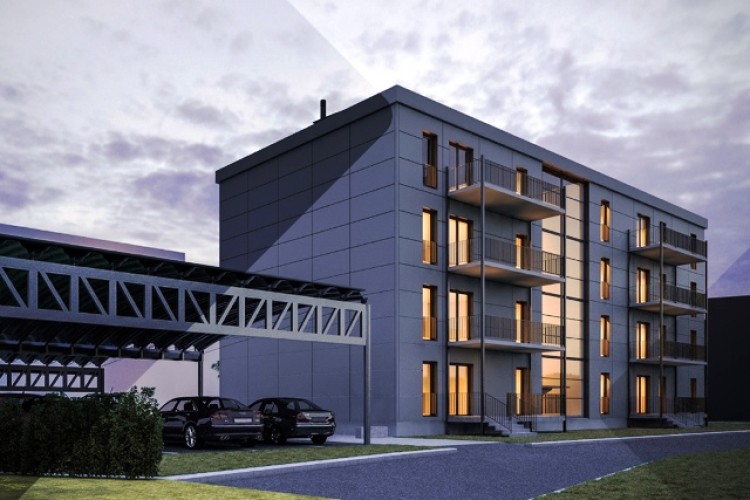 Your Housing's joint venture with Welink Group plans to build 'up to' six factories to make Chinese flat-packed homes in what is being described as a £2.5bn investment. Building components will be made in the factories and then fixed together on site.
Welink is the UK and Ireland partner of China National Building Material Company's (CNBM) technology, which will provide the finance and technology for the new enterprise.
If it success in its goal of making 25,000 homes a year by 2022 it will become the UK's largest modular builder.
Brian Cronin, CEO of Your Housing Group (YHG), said: "YHG is committed to providing innovative solutions to address the availability crisis which affects the housing sector in the UK today. Therefore, as one of the UK's largest housing associations, with over 20 years' experience of housing management and operations, we are delighted to be part of this ground-breaking joint venture.
"This is an opportunity for YHG to get back to building more social and affordable homes across a wider geography of the UK, it also ensures new types of employment, new building skills, and the nurturing of additional apprenticeship opportunities are available, which can only be good news for local people and businesses where we develop our housing and supply chains."

He added: "The state-of-the-art modular or manufactured homes are produced using technology similar to a car manufacturing plant, enabling us to drive down construction costs in the process; the homes are then assembled on site in record quick time. Not only increasing the supply but also decreasing the time it takes to build a new home and get it to the people who need it most. Long term asset sustainability and energy efficiency to tackle fuel poverty are also tangible outcomes of this approach."
The government welcomed the news of investment from China. Housing minister Gavin Barwell said: "This joint venture shows the potential modular construction has to meet the UK's housing needs and help build a country that works for everyone."
International trade minister Greg Hands added: "This is a clear endorsement of the UK's attractiveness as a place for inward investment. This announcement has the potential to benefit local communities across the country, creating jobs, boosting local economies and creating homes. "The Department for International Trade has worked closely with the consortium to highlight the strengths of the UK and played a fundamental role in bringing together the partners in this exciting joint venture."
Got a story? Email news@theconstructionindex.co.uk