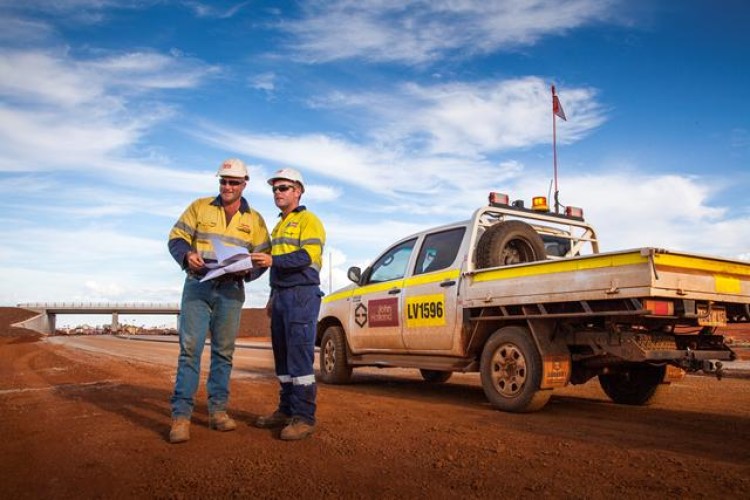 JHG is a subsidiary of Australia-based Leighton, itself part of Germany's Hochtief. CCCI's parent company China Communications Construction Company (CCCC) is the world's fourth largest construction company by revenue. It is listed on the stock exchanges of Hong Kong and Shanghai and has a market capitalisation of approximately €15.7bn.
Approximately 4,100 employees to transfer with the business.
CCCI president of Lu Jianzhong said: "This is a momentous step for our company. We believe there are very significant growth opportunities in the Australian market, and clearly in the proposed acquisition of John Holland, we are recognising the strong leadership and solid performance of the business.
"From our perspective, ownership of John Holland is the optimal way for CCCC to participate in this dynamic market as part of our aim to be a global transportation infrastructure business. It will be an important strategic addition to CCCC and we see JHG as a strong independent competitor in the Australian market."
Marcelino Fernández Verdes, CEO of Hochtief and Leighton Holdings executive chairman and CEO, said: "In June 2014 we announced that, as part of our strategic review we were analysing options for our Services, Property and John Holland businesses, including the potential divestment of, or introduction of new partners to, these businesses. The divestment of John Holland supports our focus on further reducing gearing and strengthening our balance sheet so that we can be sustainably competitive." Proceeds will also be used to finance future growth, particularly in public-private partnerships.


The sale will reduce Leighton's annualised revenue by approximately €2.5bn and work in hand by €3.6bn.
John Holland group managing director Glenn Palin said: "We are excited about the opportunity that joining with CCCI presents for our business. From our point of view, John Holland and CCCI are extremely complementary, through a shared dedication to technical excellence and innovation, and a pride in company history and values. With the strength and capability of CCCI backing us, John Holland is set for a bright future in the Australian infrastructure market."
Lu added: "We have a very high regard for the existing senior management team and its technical staff and value their relationships with John Holland's customers. For customers, employees and suppliers it will be very much business as usual but with the added benefit of the resources of CCCC to support them."
He said that CCCI believes that there are significant opportunities for expertise and capability sharing between the businesses. "We are also excited by the strong pipeline of transport infrastructure projects planned in Australia, and we intend to support John Holland, financially and technically, to deliver world-class transport infrastructure projects for its clients."
The transaction is subject to regulatory approvals and completion is expected in the first quarter of 2015.
Got a story? Email news@theconstructionindex.co.uk