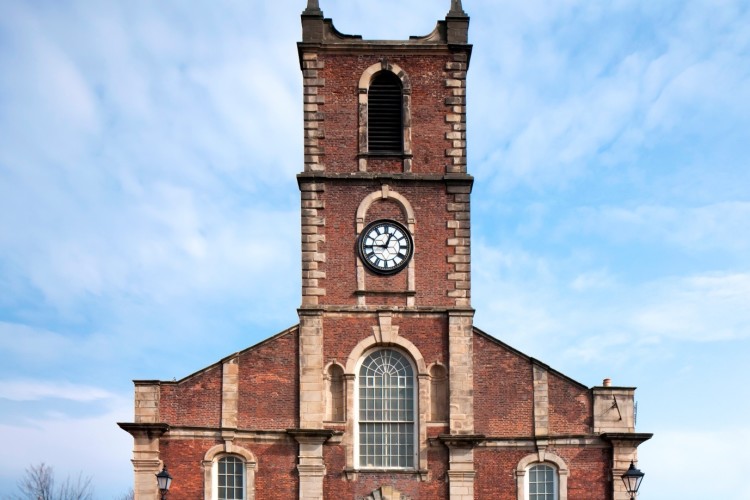 The work involves repair and conservation works to Holy Trinity Church, a Grade I listed building. The Canny Space project is aimed at reconnecting Sunderland with its past by transforming Holy Trinity into a cultural venue that brings the stories of the church and old Sunderland to life. The long-term purpose is to provide a stable and secure future for Holy Trinity.
"Holy Trinity is a unique building with a fantastic story to tell, one that starts with the Georgians and spans 300 years," said CCT. "The 'Canny Space' project will save the nationally significant Holy Trinity, creating an exciting new visitor's destination whose core offer is to interpret and retell these stories through fun and interactive experiences, and will once again put Holy Trinity at the very heart of 'Old Sunderland'."
The project will incorporate significant repair works together with selective new internal building works, including repairs to the existing brickwork and stonework on the façade and within the building; repairs to the plasterwork within the church; redecoration of the interior of the church; repairs to the existing slate roof; replacement of existing mechanical and electrical services; and fabrication and installation of contemporary elements within the building.

The value of the work is expected to be in the region of £2.4m plus VAT, and will be part funded by the Heritage Lottery Fund.
Expressions of interest are due in by 7 December, with a prequalification questionnaire sent out the following week. Tender documents are due to be issued in January 2019 ahead of the contract starting in May, for completion in May 2020. The contact for the project is andrew.smith@hallandpartners.co.uk.
Got a story? Email news@theconstructionindex.co.uk